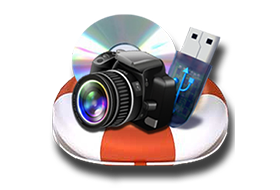 PHOTORECOVERY Photo Recovery Software recovers "once in a lifetime" moments thought to be lost forever! PHOTORECOVERY® photo recovery software is designed to recover digital images, photos, and sound files from all types of digital media.

It is the #1 photo recovery software for Memory Cards, MicroSD/SD/XD cards, CompactFlash, USB flash drives, and most other forms of digital media.
Simply attach the media to your computer (a card reader is recommended) and run PHOTORECOVERY®. The pictures are automatically saved off to another location.
PHOTORECOVERY® Professional Features:
All the great features of PHOTORECOVERY® Standard for Mac OS plus:
Includes Digital Media Doctor for Performance Testing and Media Restoration. Quickly Backup, Wipe, Format, and Restore your used Digital Memory Cards to "like new" Performance
Windows System Requirements:
Windows® 7 or higher
Minimum of 2 GB RAM
Minimum of free hard disk space twice as large as the media you wish to recover
You may need a card reader for your media if the camera is not supported as a removable disk device
Thanks to UZ1 release

(Cracked SIlent Install Repack) x86