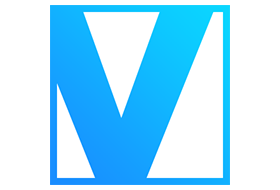 MAGIX Movie Edit Pro 2021 is the next generation of video editing: faster, better and even more powerful than ever before! The software provides everything you need to design your movies.
This MAGIX software also offers high-quality special effects, cinematic transitions and templates, Full 4K Ultra HD, Full Stereo3D and Full HD support (for HDV and AVCHD camcorders), advanced dubbing (Dolby Digital 5.1 mixer, etc.), 99 tracks, MultiCam editing, travel route animation, etc.
Automatic wizards for video editing, audio dubbing and image optimization make the video editing process easier and more fun than ever before.
With up to 1,500 intros/outros, transitions, movie templates, music and sound effect, the new selection is bigger than ever before. And, as your creative demands grow with each video project, the effects will grow with you! Find new, additional effects in the integrated Store.
From effects specialists like NewBlue and HitFilm, the best plug-ins such as picture-in-picture effects, split screens, color correction and audio optimization, are available now at an exclusive price in the new in-app Store!
By activating INTEL GPU hardware acceleration, enjoy 5X faster processing of your video footage. Even material up to 4K will play smoothly on your preview monitor.
Save videos and photos securely in the Cloud. This enables you to access photos and videos from anywhere – directly from MAGIX Movie Edit Pro 2021 as well.
For the first time, access a selection of premium soundtrack music directly in MAGIX Movie Edit Pro 2021. There are 32 soundtracks and 22 sound effect packs! 20 songs and 2 sound effect packs are included for free.
With MAGIX Movie Edit Pro you can apply video effects (brightness, contrast, color, artistic filters, distortion, sharpness), movement effects (size and position, section, camera and zoom, rotation and mirror, 3D distortion), audio effects (amplifier, distortion, echo, reverb, stereo splitter). Also design elements (picture-in-picture, collages, color swatch, backgrounds, image objects, intros and outros). In addition, you can create presets and install plugins for additional effects.
Most important features:
2 Editing modes: Storyboard or detailed timeline
Faster workflow: Amazing 64-bit performance
Precise video editing on up to 32 multimedia tracks
Full 4K and HD support for camcorders, action cams etc.
Automatic Wizards: For video, image and audio editing
Creative design: Special effects, transitions, intros and outros, etc.
Customized menus: Easily adaptable animated templates
Present your videos on TV, on the go, or online
Share: Upload video directly online to Vimeo
Start video projects on the go with the Movie Edit Touch app
More great features:
Automatic audio dubbing. Enhance your movies with the background music of your choice.
Greenscreen effects. Easily change the backgrounds of videos.
Practical color correction. Set the white balance, contrast and colors retroactively.
Quick image stabilization. Perfect for shaky and video footage.
Total creative freedom with MAGIX Movie Edit Pro 2021 Plus. 64-bit support and tons of new functions make it possible for you to bring all your video ideas to life!
MAGIX Movie Edit Pro Premium 2021 Advantages:
Up to 1,500 Effects, titles, templates & transitions
Detailed color correction
Professional image stabilization
Burn DVDs & Blu-ray discs
New! INFUSION Engine 2 for unparalleled performance
New! Edit and export 8K Ultra HD video
Movie looks
Multicam and 360° editing
Travel route animations
New! NewBlue Filters 5 Ultimate ($299 value)
What's New in MAGIX Movie Edit Pro 2021:
INFUSION Engine 2 with support for Intel, AMD and NVIDIA
Edit and export 8K Ultra HD video
HiDPI program interface
Improved workflow for smartphone videos
Redesigned start dialog
Project and export templates for vertical videos and social media videos
NewBlue Filters 5 Ultimate (exclusively in the Premium version)
Supported Operating Systems: Windows 8, 8.1, 10 (64-bit only).
Remark: Fail to create silent install. Language popup.

(Installer with crack) x64