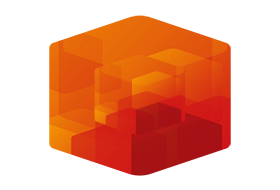 SOUND FORGE Audio Studio provides comprehensive tools and features for editing audio digitally. Record podcasts in professional quality, edit your recordings with a full range of professional effects. Digitize old vinyl and modify audio files using restoration and mastering tools for clean, professional sound. Simple workflows for professional results: Experience SOUND FORGE Audio Studio.
Remote Recording All recording options in a remote window Ideal for podcasts audiobooks: Simply place the narrow Remote Recording window anywhere you want like next to your voiceover text and begin recording right away. This window allows you to have all essential recording options in one practical location.
Instant Action window extension New time-saving one-click features Instant Action windows now offers more functionality: Many new options such as Fade In/Out, Normalize, Trim Silence and other important tools are immediately available. The Instant Action window lets you access and easily operate frequently used functions in seconds.
Windows context menu extensions Interoperability of the SOUND FORGE engine in the Windows context menu Perform basic tasks such as converting and editing an audio file or normalizing volume by right-clicking directly in the menu. Enjoy completing even more tasks instantly using the new Windows Context menu enhancements. You don't even have to open the program to search for the feature you need.
wizardFX Suite Professional VST effects plug-ins wizardFX Suite contains a 11 diverse effect plug-ins with comprehensive and fast preset selection. Discover high-quality effects such as the Limiter, Tape Machine, Gate or Modern Reverb. Control effect levels with a practical slide controller and give your audio files a new sound character. The wizardFX Suite has a wide range of uses and works well with any kind of sound.
Truncate Silence & ACX Export Wizard Smart technology for removing pauses Remove silent passages from your voice recordings quickly and automatically. Measure the noise level of recordings and remove large pauses in speech automatically. Then, use the ACX Export Wizard to create industry-standard audio files for streaming services like Audible, Amazon, or iTunes.
VST & Visualization Meter VST engine, VST scan, bug fixes as well as a new Visualization Meter The new VST engine now ensures improved stability and speed for scanning as well as for using VST plug-ins. In addition to new bug fixes, there is also a new digital volume display with a modern design.
Highlights NEW! Remote Recording NEW! Instant Action & Windows context menu extensions NEW! wizardFX Suite with professional effects plug-ins NEW! Truncate Silence option for removing pauses NEW! ACX Export Wizard NEW! Redesigned Visualization Meter Customizable user interface with four shade settings: Dark, Medium, Light and White Event Editing tool for professional, versatile and dynamic editing of audio files Edit 5.1 Surround files with up to six channels Video sound optimization
(Cracked Silent Install Repack) x64