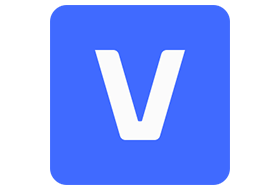 VEGAS Pro software, including programs nonlinear editor (NLE stands for Non-linear editing system) is the newest method is provided for editing professional audio and video files. SONY Vegas Pro is the most complete professional video editing software from Sony Creative Software products is the ability to edit the file types and formats of multimedia, video discs has Afktgzary and construction.
Editing. Work smarter, not harder.
Nobody edits faster than a passionate creative with VEGAS Pro at hand. The timeline editing tools make editing fast and easy. But more importantly, they bring out your creativity, because ideas flow freely when you're not preoccupied by clumsy editing tools. No NLE enables you to edit, think and create more effectively than VEGAS Pro.
Nested timelines
Organize projects and speed up your workflow with nested timelines. Move easily between timelines within the master project, or access your nested timelines as stand-alone projects to work on them independently.
Smart Split
With Smart Split you can remove whole sections of a video clip and leave behind a virtually undetectable edit with complete flexibility to adjust the results if you need to in order to get it just right. No more ugly jump cuts!
"Hamburger" menu system
This innovative menu system enables you to customize high-traffic areas of the user interface so you can find the tools you need quickly while at the same time keeping the workspace clutter free.
Color Grading. Simple as a brush.
Powerful, professional-level color grading tools empower you to do your best work, and the color grading workflow in VEGAS Pro provides fast, powerful, flexible options for everything you need to do. Provide the final perfect look of your film, even in HDR.
Unified Color Grading workflow
Take your color grading and correction to the next level with the new unified workflow in the Color Grading panel. Import and export LUTs, adjust colors with color wheels, curves, and much more. Supports HDR color adjustments beautifully.
LUT Export
Have you created the perfect color look? Want to use it on multiple clips, in other projects, or share it with other VEGAS users? Export your color grading settings as a LUT in .cube format for easy application to other files anywhere LUTs can be imported.
HLG HDR Support
Join the HDR leader on the cutting edge. Work with HLG or HDR10 files in the ACES 1.1 color space. Preview in HDR in the VEGAS Preview window or to an external HDR monitor. Grade colors in HDR with HDR-enabled video scopes. Deliver in full HDR glory-even to YouTube.
Special Effects. Enlighten your viewers.
With complete support for Open FX plug-ins, VEGAS Pro features a wide range of built-in effects and can use your third-party effects from the industry's top plug-in Manufactures. With the ability to create effects chains at four different levels that can include up to 32 plug-ins per chain, you have all the room you'll ever need to get as creative as you want.
Mesh Warp
Stretch and deform your video in virtually any way imaginable with the Mesh Warp effect. From something as simple as mapping a video to the side of a building in another video, to creating crazy distorted video effects, the possibilities are endless.
Optical-Flow Slow Motion
With carefully-crafted proprietary optical flow technology, VEGAS Pro creates video frames your camera didn't shoot to fill in between actual frames and give you incredibly smooth slow motion.
Creative compositing modes
A complete set of compositing mode options makes VEGAS Pro a powerful compositing tool. Add the output of two clips, subtract one from the other, or calculate the difference. Get creative!
Audio Editing. Set the tone.
A great film needs great sound to underscore and intensify your visuals and create a moving auditory experience for your audience. VEGAS Pro provides a complete audio environment with tools for professional audio editing. With full VST interface support, dozens of effects and real-time rendering, no other NLE provides a digital audio workstation feature set as robust as the tools in VEGAS Pro.
Robust multitrack audio environment
VEGAS Pro includes powerful audio recording and editing tools for the most demanding productions. Record audio in a multitrack environment with input buses, professional metering, punch-in recording, unlimited tracks and more.
Extensive audio effects
VEGAS Pro supports standard VST interfaces. Apply effects to tracks, individual events on a track auxiliary audio buses and the Master bus. Choose from more than 40 included signal and effects processing tools and automate effects with real-time envelope control.
Audio synchronization for multicam
Leverage your audio waveforms for automatic synchronization of multiple video files on separate tracks, to make multi-camera event editing quick and efficient.
Final Delivery. Render, don't surrender.
All your hard work would mean nothing without the ability to deliver it in the formats you need.and as quickly as possible. VEGAS Pro offers tons of delivery options and makes it easy to choose the most common formats and templates, or completely customize your project renders. You'll always hit your target delivery no matter what the final output requirements.
GPU accelerated rendering
With support for cards from the industry's leading manufacturers including NVIDIA, AMD and Intel, VEGAS harnesses the power of GPU processing from the most popular graphics cards to accelerate rendering of popular AVC and HEVC formats to as much as twice the speed.
Support for up to 8K
Modern productions push the limits with higher and higher resolutions. VEGAS Pro supports up to 8K files from beginning to final delivery, so now you can deliver stunningly high resolution files for super-large format projection or any other high-resolution need.
System requirements
Operating system: Microsoft® Windows 10 (64-bit)
Processor: 6th Generation Intel Core i5 (or AMD equivalent) or better. 2.5 Ghz and 4 Core minimum. For 4K, 7th Generation Intel Core i7 (or AMD equivalent) or better. 3.0 Ghz and 8 Core minimum.
RAM: 8 GB RAM minimum (16 GB recommended; 32 GB recommended for 4K)
Hard drive space: Hard drive space: 1.5 GB hard-disk space for program installation; Solid-state disk (SSD) or high-speed multi-disk RAID for 4K media
Supported formats
Import
Video: HEVC/H.265, AVC/H.264, MP4, MOV, MPEG-2, MPEG-1, AVI, WMV, M4V, Sony XAVC / XAVC-S / XDCAM EX / HD / HD 422 / MXF / ProDisc / HDCAM SR, MPEG IMX, DV, HDV, AVCHD, Panasonic P2, Red RAW
Audio: AIF, AAC, MP2, MP3, M4A, OGG Vorbis, WAV, WMA, FLAC
Image: BMP, GIF, PNG, JPG, TIFF, DPX, OpenEXR, WDP, DNG
Other: AAF, Premiere/After Effects (*.prproj), Final Cut Pro 7/ DaVinci Resolve (*.xml), Final Cut Pro X (*.fcpxml), EDL Text File (*.txt), Broadcast Wave Format, Closed Captioning
Export
Video: HEVC/H.265, AVC/H.264, MPEG-2, MPEG-1, MP4, MOV, AVI, WMV, Sony XAVC / XAVC-S / MXF / HDCAM SR, Panasonic P2, XDCAM EX
Audio: AIF, AAC, MP3, OGG Vorbis, WAV, WMA, FLAC
Image: BMP, PNG, JPG, TIFF, DPX, OpenEXR
Other: VEGAS Project Archive (*.veg, *.vf), Premiere/After Effects (*.prproj), Final Cut Pro 7/DaVinci Resolve (*.xml), Final Cut Pro X (*.fcpxml), EDL Text File (*.txt), XDCAM Disc
System Requirements:
• Operating system: Microsoft® Windows 10, 11 (64-bit)
• Processor: 6th Generation Intel Core i5 (or AMD equivalent) or better. 2.5 Ghz and 4 Core minimum. For 4k, 7th Generation Intel Core i7 (or AMD equivalent) or better. 3.0 Ghz and 8 Core minimum
• RAM: 8 GB RAM minimum (16 GB recommended; 32 GB recommended for 4K)
• Hard drive space: 1.5 GB hard-disk space for program installation; Solid-state disk (SSD) or high-speed multi-disk RAID for 4K media
• Other: Microsoft .NET Framework 4.8 (included on application disc)
• Program languages: English, Deutsch, Español, Francais
Thanks to alf9872000 (nsane) sharing and Team V.R release

(Auto Crack Silent Install Repack) x64
Change to chinese 换中文 CMD 打
Reg.exe add "HKLM\SOFTWARE\Sony Creative Software\Vegas Pro\20.0\Lang" /v "ULangID" /t REG_DWORD /d "2052" /f /reg:64