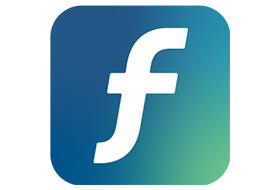 Finale is the world-wide industry standard in music notation software. Anywhere music appears on the printed page, Finale likely created those pages. Finale helps the choir to sing, the band to march, the students to learn, and the orchestra to raise the excitement level in the latest blockbuster movie.

Part of what sets Finale apart is its unique ability to create anything on the printed page. Where other software offers paint-by-numbers solutions, Finale offers complete freedom and flexibility. As a result, musicians around the world rely on Finale to create, edit, audition, print, and publish the widest variety of musical scores.
Finale also offers breathtakingly realistic music playback, and more ways to share music with others. Today's Finale represents the latest evolution in music notation software, making Finale's signature freedom and flexibility easy for everyone to use.
Share your music with the world
Capture musical inspiration. Engrave a beautiful score. Share your artistic vision with others. Just as every musician is unique, so are the reasons each uses music notation software. Today's Finale supports you, making it easy to create whatever you can imagine AND to work in the order and manner that best support your creativity.
No matter where your inspiration leads you, from a simple lead sheet or student worksheet, to orchestrating for Hollywood or preparing your Broadway score, choose the solution that supports your vision.
Focus on your art, not the details
When inspiration strikes, Finale takes care of the details so you can focus on your music. Capture ideas as fast as you can – with no obstacles to slow you down.
Your music, your way
In an instant you can move measures, change keys, or perform dozens of edits to capture, arrange, perfect, and print anything you can imagine. Finale even offers creative and editorial input, from automatically adding a drum groove to indicating when when notes have been written out of an instrument's range.
Enter notes your way
The choice is yours. Play in your notes with a MIDI keyboard, mouse, or computer keyboard. You can also import a wide variety of file types, including MIDI and MusicXML™.
(Cracked Silent Install Repack) x64