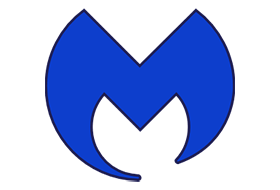 Malwarebytes Premium is an antimalware program that can thoroughly remove even the most advanced malware. It detects and removes malware where even the best known antivirus and antimalware software fail. The application monitors every process and stops malicious processes before they even start.
Malwarebytes 3 is the next-gen security program that protects you from the most advanced (zero-day) threats, making antivirus obsolete. The Proactive Protection Module keeps your system safe and secure with advanced heuristic scanning technology.
Malwarebytes products have a proven record of protecting computers by completely removing all forms of malware, including viruses, Trojans, spyware, adware and rootkits.
This software combines all of malware-fighting technology-anti-malware, anti-ransomware, anti-exploit, and malicious website protection into one program. It scans 4x faster than previous versions of Malwarebytes Anti-Malware Premium.
Malwarebytes 3 Premium Benefits:
Protects you from advanced (zero-day) threats, including ransomware, so you can surf the Web without worry
Removes all traces of malware for complete safety
Removes potentially unwanted programs (PUPs) that make your computer run poorly
Scans fast so you do not have to sit around and wait for your security to finish working
Easy to use, just set it and forget it
Can replace antivirus or run alongside other antivirus programs
The advanced technology protects businesses from the constantly-evolving threat that malware poses to corporate systems. From data loss to network corruption, undetected malware can decrease revenue and wreak havoc on your network. Malwarebytes provides maximum protection while using minimal resources, to keep your system focused on your business.
Supported Operating Systems: Windows 7, 8, 8.1, 10 (32-bit and 64-bit).
Languages Available: English, Albanian, Arabic, Bosnian, Bulgarian, Catalan, Chinese Simplified, Chinese Traditional, Croatian, Czech, Danish, Dutch, Estonian, Finnish, French, German, Greek, Hebrew, Hungarian, Italian, Koraen, Latvian, Macedonian, Norwegian, Polish, Portuguese, Romanian, Russian, Serbian, Slovak, Slovenian, Spanish, Swedish, Turkish, Ukrainian.
Remark: Host blocked, licensed insert and locked. Please ignore the license server popup cause it is blocked. If using scanner please untick the host detected as "Don't steal our software" 😀 Latest version fail to fix the license. Just install and upgrade the software to version 4 after installing this version.
Personnal i don't use it. I just use plain ESET Endpoint Antivius only. Release for a friend.
Just incase you are using installing this program. It will block CyberMania site after update. Please add exclusion "cybermania.ws"
Malwarebytes Premium 3.8.3.2965
(Licensed Silent Install Repack) x86 x64
Malwarebytes Premium 3.6.1.2711
(Licensed Silent Install Repack) x86 x64