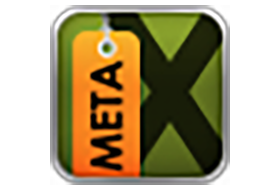 When you want your movies to look as good as those purchased from iTunes, with cover art, descriptions, ratings, actors and more, you NEED MetaX.
With only a mouse click or two, MetaX will scour all the major sources of movie and TV information on the web: TVDB, TheMovieDB, iTunes as well as IMDB and Yahoo posters and display the information. You can select from multiple entries to get just the look you want, then quickly write the tags into the file so that it shows up in iTunes, Apple TV or whatever media play you use, just like it would if you had purchased the movie from iTunes.
MetaX supports MP4, M4V, ASF, MOV, AVI, MKV and WMV files.
Not all formats support all tags. AVI files in particular don't support most tags, including not supporting cover art.
Cracked by MADARA (nsane)
(Installer with crack) x86