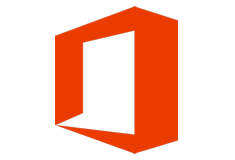 Microsoft Office 2016 well demonstrates how today has changed the approach to create documents and work with them.
Many of us are beginning to work on the same computer, it continues on the other, as demonstrated in the third, simultaneously managing to make minor changes for laptop, tablet or smartphone. Therefore, Office 2016 tried to make conceptually different. Almost all of the key elements in it have been developed from scratch, and applications oriented to a single style of work, regardless of the hardware platform. They are designed to provide the usual functional on any device, automatically adjusting its interface to the parameters of the current screen and the available system resources.
Highlighted Features:

Addition of new dark and colorful themes (that will really make all people happy
Create, open, edit and save Office files in the cloud from your desktop
Real-time co-authoring
Tell Me – a new search tool in Word, PowerPoint and Excel
Clutter – a new Exchange feature in Outlook
Insights – powered by Bing to find contextual information from the web

Accessibility:

Improvement in keyboard accessibility for high-value Excel features like PivotTables and Slicers
Fixed readability issues in Outlook

Outlook:

Following improvements have been made to Outlook 2016:

RPC-based sync replaced by new MAPI-HTTP protocol to support Exchange/Outlook connectivity
Use of foreground network calls eliminated to make Outlook more responsive on unreliable networks
Support for multi-factor authentication through integration with Active Directory Authentication Library (ADAL)
Improvements in email delivery performance such as downloading messages, displaying message list and showing new emails after resuming from hibernation
New settings to better manage disk storage by only retaining 1, 3, 7, 14 or 30 days of mail on the device
Improvements in reliability, performance and usability of Outlook search
Integration of FAST-based search engine in Exchange

Click-to-Run deployment:

Office 365 subscribers will get new deployment features as following:

Better network traffic management with the help of new Background Intelligence Transfer Service (BITS)
Better integration with System Center Configuration Manager (SCCM) to allow admins to efficiently download and distribute monthly Office updates
New options to manage the frequency of feature updates and bug fixes download
Simplified activation management to allow admins to manage device activations across users

Data Loss Protection (DLP):

In past DLP feature was available in Microsoft Exchange, Outlook, OneDrive for Business and SharePoint only. Now the same feature has been implemented in Word, Excel and PowerPoint programs of Office 2016. With the help of DLP, you can create, manage and enforce polices for content authoring and document sharing as a part of user restrictions.

Information Rights Management (IRM):

Implementation of IRM protection in Visio files to enable both online and offline protection of Visio diagrams.
System Requirements :
Computer and processor: 1 gigahertz (GHz) or higher, x86- or x64-bit. CPU with SSE2 instruction set
Memory (RAM): 1 gigabyte (GB) RAM (32-bit.) 2 gigabytes (GB) RAM (64-bit)
Hard Drive: 3.0 gigabytes (GB) of free space
Screen: graphics hardware acceleration in the graphics card needs to support DirectX10 and resolution of 1024 x 576
Operating System: Windows 7, Windows 8, Windows Server 2008 R2 or Windows Server 2012
Internet connection to install the online version.
Remark:
2 January 2021 – Added my own unattended pack
English x86
English x64
Chinese 中文版 x86
Chinese 中文版 x64