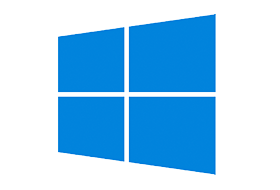 LTSC stands for Long-Term Servicing Channel (formerly also referred to as Long Term Servicing Branch (LTSB)). This is a long-term support version of Windows 10 based on the Enterprise edition. The LTSC version lacks features like Cortana, Edge and the UWP apps (everything Microsoft likes to update in Windows 10).
Microsoft is committed to providing bug fixes and security patches for each LTSC version over a 10-year period. Instead of pushing out feature updates every 6 months (as with Windows 10 SAC), Microsoft releases a new Windows 10 Enterprise LTSC version every 2-3 years. Companies can install these new LTSC versions optionally as in-place upgrades on a machine – whereby the license conditions of Microsoft are to be considered then (only with a software assurance contract an upgrade is covered – in other cases a new license would have to be bought).
Microsoft has planned the LTSC versions for applications where nothing changes to Windows 10 (e.g. in devices, ATMs etc.), but not for office environments. In such environments, all feature updates for new LTSC versions over the 10-year lifecycle will be ignored.
| | | |
| --- | --- | --- |
| LTSC Version | Windows 10 Pendant | Release |
| Windows 10 Enterprise 2015 LTSC | Windows 10, Version 1507 | 7/29/2015 |
| Windows 10 Enterprise 2016 LTSC | Windows 10, Version 1607 | 8/2/2016 |
| Windows 10 Enterprise 2019 LTSC | Windows 10, Version 1809 | 11/13/2018 |
Windows 10 Enterprise LTSC 2019 (17763.316) English US

Architecture: x64 File: en_windows_10_enterprise_ltsc_2019_x64_dvd_5795bb03.iso SHA-1: 615A77ECD40E82D5D69DC9DA5C6A6E1265F88E28 ed2k://|file|en_windows_10_enterprise_ltsc_2019_x64_dvd_5795bb03.iso|4330432512|87DB27A367A86E56D62EA9ADA7F0D57B|/
Architecture: x86 File: en_windows_10_enterprise_ltsc_2019_x86_dvd_892869c9.iso SHA-1: 88AF607F1E752761577D21F2B7AA98692809BF66 ed2k://|file|en_windows_10_enterprise_ltsc_2019_x86_dvd_892869c9.iso|3026225152|C3812FEF081133559BEBC2654C5B2487|/ magnet:?xt=urn:btih:527ED958E7B901B78BC260DD0BB7364C71D7D403 https://mega.nz/#F!S24SkIAb!7bVnnSax5f7prizSt7VCLw
Windows 10 Enterprise LTSC 2019 (17763.316) – DVD (Chinese-Simplified)   中文版
Architecture: x64
文件名:cn_windows_10_enterprise_ltsc_2019_x64_dvd_9c09ff24.iso
SHA1:24B59706D5EDED392423936C82BA5A83596B50CC
文件大小:4.17GB
发布时间:2019-03-15
下载地址:ed2k://|file|cn_windows_10_enterprise_ltsc_2019_x64_dvd_9c09ff24.iso|4478906368|E7C526499308841A4A6D116C857DB669|/
Architecture: x86
文件名:cn_windows_10_enterprise_ltsc_2019_x86_dvd_1814dbab.iso
SHA1:BA2169EDD94F123211CD4AACA68352F1AB6195D9
文件大小:2.98GB
发布时间:2019-03-15
下载地址:ed2k://|file|cn_windows_10_enterprise_ltsc_2019_x86_dvd_1814dbab.iso|3196803072|2D39C54A2E99BAC308191C74A15B3237|/
Windows 10 Enterprise LTSC 2019 (17763.107)

Mirror:
SW_DVD5_WIN_ENT_LTSC_2019_64-bit_English_MLF_X21-96425.ISO
Direct Link
Filesize: 3.77 GB
SHA1: d5b2f95e3dd658517fe7c14df4f36de633ca4845
MD5: ab19351f8295bfdaf245bd4441fd73e3
CRC32: 261e2b31
Mirror:
SW_DVD5_WIN_ENT_LTSC_2019_32-bit_English_MLF_X21-96424.ISO
Direct Link
Filesize: 2.68 GB
SHA1: 220eb673d4aed9f1652c1ce3d2731cd96a8138f2
MD5: ccc322f4b18222858715e22a085659ac
CRC32: 95693338