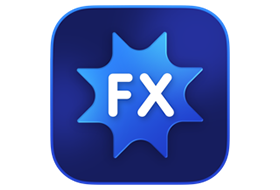 Get the Hottest Looks & Styles in Seconds

We've curated hundreds of the most popular looks and styles seen throughout the industry. With ON1 Effects 2021, you get professional results in seconds without having to do any complex edits. Our team of experts curated the trendiest looks with amazing new one-click presets. ON1 Effects 2021 works on Mac and Windows and can be used as a standalone application or as a plugin to Adobe® Lightroom® and Photoshop®.
The Best Collection of Photo Effects, Filters, LUTs, and Presets
Instantly style any photo and create any look you want in just a few clicks. The hundreds of included presets, filters, LUTs, textures and borders in ON1 Effects 2020 allow for limitless creative options. You can combine, blend, and customize any combination. Popular looks include B&W, HDR Look, Dynamic Contrast, Lens Blur (tilt-shift), Glows, Film Looks, Split Tone, Textures, Borders and more.
Stack Effects
Combine multiple effects to create any possible look. Includes 27 stackable filters and hundreds of presets, borders, and textures.
Selectively Apply
Use the easy-to-use yet powerful tools to target your effects to specific areas of your photo. Every effect can be brushed in or out in just seconds.
Responsive Sliders
We've made sure that your slider adjustments won't stick, giving you a fast and smooth editing experience. Filters and presets are easy to find and apply.
Create and Save Your Own Presets
Once you've made your adjustments, you can save your own preset for quick access later on.
Plugin to Your Workflow
ON1 Effects is the perfect fit for almost any workflow. Get amazing retouching results in seconds when using ON1 Effects as a plugin for:
– Adobe Photoshop
– Adobe Lightroom Classic
– Adobe Photoshop Elements
– Affinity Photo
– Capture One (coming soon)
– Apple Photos
– Corel Paintshop Pro
Create Any Look or Style
You're in complete control of every edit you make. You can dial in every setting to your taste with instant previews!
The Perfect Tools for Applying Effects
The world's best effects for finishing your photos. The collection of tools in ON1 Effects 2021 are perfect for selectively applying effects and cleaning up your photos.
 Install app.

delete log file (if exist):
%APPDATA%\ON1\ON1 APP Folder\ON1 APP NAME Log.txt

ON1 APP Folder = "ON1 Photo RAW 2023" or "ON1 Effects 2023" and ect.
ON1 APP NAME = "ON1 Photo RAW" or "ON1 NoNoise AI " and ect.

For example:
%APPDATA%\ON1\ON1 NoNoise AI  2023\ON1 NoNoise AI  Log.txt

2. Open program and try register once with data from keygen, don't close keygen or re-generate mail/pass/code
now open log mentioned above (will be created after starting the program)
find line (somewhere near the end) which contain something like:
Offline activation failed. Server Hash: xxxxxxxxxxxxxxxxxxxxxxxxxxxxxxxx, Client Hash: yyyyyyyyyyyyyyyyyyyyyyyyyyyyyyyy

Server Hash is hash from keygen Activation Code (first part of code)
try activate again but this time, in activation code, replace server hash with client hash.

—
If you did everything right, the log will show:
Offline activation succeeded. Hash: yyyyyyyyyyyyyyyyyyyyyyyyyyyyyyyy
(Installer) x64
(Keygen) Thanks flash13 / BTCR release