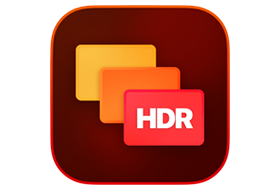 ON1 HDR creates flawless, natural HDR photos, that combine the highlight and shadow details from a bracket of exposures, in the blink of an eye. You can control the movement, such as clouds and running water with a live preview. Then, perfect your HDR photos with powerful tools and presets that showcase your creativity. ON1 HDR works as both a standalone and a plugin for Lightroom® Classic CC.

Speed
Slow previews are a thing of the past. Get results in seconds vs. minutes when compared to the competition.
Control
You control the motion with live de-ghosting controls. Everything you need to make it look great including tone & color, layers, retouching and special effects.
Re-Editable
Preview and control noise reduction, lens corrections, and chromatic aberration anytime. Re-edit any of your settings at a later date in ON1 HDR.
Create Awe-Inspiring HDR
Tone mapping and merging exposure brackets combined with layers allows you to combine other HDR photos and even alternate exposures.
– Auto-aligns photos & removes ghosting
– Up to 7x faster than leading HDR apps
– Combine other exposures with HDR photos
– Create natural or surreal looking HDR photos
Get HDR Looks From a Single Photo!
You don't have to shoot a bracket of exposures to create an HDR look. With ON1 HDR you can open a single, well exposed raw photo and use the HDR toolset to reveal all of the shadow and highlight detail.
Batch Process HDR Files Perfect for Real Estate Photographers
Your files work with HDR's broad file support. It can handle raw photos from over 800 cameras spanning 20 years. Plus, it supports PSD, TIF, JPG, PNG, and HEIC.
Get Creative HDR with the Best Photo Effects
Nine powerful photo effects filters work like filters you can stack on your camera lens. Mix and combine color and tone enhancers, HDR Look, Dynamic Contrast, Glow, Black and White, LUTs, and more. It even includes tons of professional-grade presets to get you started.
Plugin to the Adobe® Lightroom Classic Workflow
ON1 HDR works where you do. Work as a plugin or as a standalone application. So whether you want to integrate with your existing Lightroom workflow or quickly get in and out while editing HDR photos, the choice is yours
 Install app.

delete log file (if exist):
%APPDATA%\ON1\ON1 APP Folder\ON1 APP NAME Log.txt

ON1 APP Folder = "ON1 Photo RAW 2023" or "ON1 Effects 2023" and ect.
ON1 APP NAME = "ON1 Photo RAW" or "ON1 NoNoise AI " and ect.

For example:
%APPDATA%\ON1\ON1 NoNoise AI  2023\ON1 NoNoise AI  Log.txt

2. Open program and try register once with data from keygen, don't close keygen or re-generate mail/pass/code
now open log mentioned above (will be created after starting the program)
find line (somewhere near the end) which contain something like:
Offline activation failed. Server Hash: xxxxxxxxxxxxxxxxxxxxxxxxxxxxxxxx, Client Hash: yyyyyyyyyyyyyyyyyyyyyyyyyyyyyyyy

Server Hash is hash from keygen Activation Code (first part of code)
try activate again but this time, in activation code, replace server hash with client hash.

—
If you did everything right, the log will show:
Offline activation succeeded. Hash: yyyyyyyyyyyyyyyyyyyyyyyyyyyyyyyy
(Installer) x64
(Keygen) Thanks flash13 / BTCR release