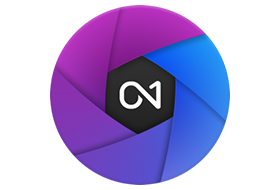 Photographers demand integrated software tools on the desktop and mobile devices that produce the highest quality photos without all of the hassles. Some companies release multiple apps to complete their photography workflow, lock your photos into their proprietary system and force you into subscriptions.
Once you stop paying, they take away your software. Others are overly complicated and bloated with features you would never use at exorbitant price points. Neither is the case with ON1 Photo RAW.
The Best Photo Editor for Your Workflow
The new ON1 Photo RAW 2021 for computers is the hassle-free, professional photo organizer, raw processor, layered editor and effects app. It's perfect for those seeking an ultra-convenient all-in-one photo editing solution to produce high quality results at a tremendous value.
What do you photograph?
ON1 Photo RAW 2021 provides the primary photo editing needs for every photographer regardless of what they shoot — without having to bounce between multiple pieces of software. Get the professional photo editing tools you need for the professional results you need while keeping your workflow efficient, powerful, and simple.
Power & Speed
At its core, ON1 Photo RAW includes a state-of-the-art image processing engine. Optimized for today's super-megapixel cameras and high-performance computer graphics systems, Photo RAW is the world's fastest, most flexible, and easiest-to-use photo editor on the market.
Unlimited Creativity
Creators want to create and not spend all of their time learning how to use editing tools. Photo RAW is like having Lightroom & Photoshop under one roof. It comes with the tools you need for compositing, hundreds of the hottest presets and filters built-in, and world-class masking tools to make your life easy.
Control of Your Photography
ON1 Photo RAW gives you an open system for complete control over your storage, organization, editing, and method of purchase. No long importing, easy organization, unlimited ways to dial in your style, and ON1 will also never be a subscription-only model.
Plugin to Your Workflow
ON1 Portrait AI is the perfect fit for almost any workflow. Get amazing retouching results in seconds when using ON1 Portrait AI as a plugin for:
Adobe Photoshop
Adobe Lightroom Classic
Adobe Photoshop Elements
Affinity Photo
Capture One (coming soon)
Apple Photos
Corel Paintshop Pro
New Features in ON1 Photo RAW
Quickly Add Clouds to Your Dull Skies
You can quickly turn a dull looking landscape into an amazing photo in just a few clicks using AI Auto, new Brush Shapes, and then finish with a preset in ON1 Photo RAW.
Retouch an Entire Portrait Shoot Automatically
The portrait editing workflow in the new ON1 Photo RAW is a game changer. You will blown away with the speed and results. No more late nights or drawn out editing sessions.
Create Stunning Sunsets in Seconds
Liven up those beautiful colors in just a click using the new Color Selection technology. It's perfect for popping your colors and creating the sunset you saw when snapping the photo.
View Your Photos in All of Their Beauty
After you finished your editing, wouldn't it be nice to look in awe at your amazing work without the distracting UI? Now you can in Photo RAW 2021 with the new Full Screen Preview mode.
Refresh Smiles in a Few Simple Clicks
In a few simple clicks, you can quickly brighten up the eyes, whiten the teeth and make your subject glow with very little effort.
Selectively Edit Like Never Before Using Color Selection
Applying masks to particular color ranges is a breeze and super powerful for styling your images.
A Better Way to Erase Away Unwanted Distractions
Quickly remove distractions like dust spots, power-lines and unwanted people from your photos. The New Spot Healing Brush is fully non-destructive and faster than ever.
Find Your Duplicate Photos in Seconds
Take take control over your cluttered photo archive with the new Smart Organize Mode. You'll be cleaned up in no time!
Easily Change Colors of Objects in Your Photos
If you ever want to change a specific color from one to another quickly and easily, now you can! This new filter is perfect for tweaking or changing the color of eyes, flowers, buildings, apparel, and much more.
Quickly Find All Photos from Your Favorite Location
The new Smart Organize mode is something every photographer will want to use regardless of what they shoot. It's perfect to quickly find and group your photos from your favorites spots!
Make the Eyes Pop in Seconds
The eyes are everything when it comes to portraits. ON1 Portrait AI makes it faster than ever to enhance the details and color, producing captivating photos.
The Best Photoshop Plugin for Editing Portraits
The new ON1 Portrait AI is going to give you professional quality results in seconds. It's the perfect way to speed up your portrait editing workflow in Photoshop.
Presenting Photos for Your Clients
Need to quickly show a client their photos? With Quick Slideshow you are only a click away from a full-screen slideshow complete with user-adjustable delay and an elegant dissolve transition.
Remark: Copy DLL into C:\Program Files\ON1\ON1 Photo RAW 2021
(Installer) x64