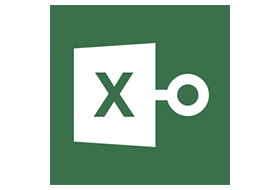 Unprotect Excel workbook or sheets, Easy and Fast!
Recover Your Forgotten Excel Workbook Password
Forgot the Excel's password to open? PassFab for Excel recovers the password to open easily without damaging files. Safe and fast.
Remove Your Excel Worksheets Password, 100% Success Rate!
Forgot password to unprotect Excel worksheet
Read only and can't edit Excel worksheet
Can't copy and paste in Excel worksheet
Can't add Excel worksheet
Faster Password Recovery,No Data Damage
Our unique advanced algorithm makes password recovery easier than ever before, no matter what types of characters or symbols your password contains, and no matter how long and how complex your password is.
Dictionary Attack
Quickly find the password from inbuilt or our customized dictionary.
Brute-force with Mask Attack
Use this attack if you remember your password range and length.
Brute-force Attack
Try all combinations of password if you can't remember anything about the password.
Outstanding in More Advanced Acceleration Algorithm
Recover password at high speed with powerful built-in new search algorithms and advanced technology.
Powerful compatibility supports acceleration, recovery time will be greatly shortened.
After restoring, resetting and removing the password, all your data keeps intact.
Thanks to UZ1 release
(Cracked Silent Install Repack) x86