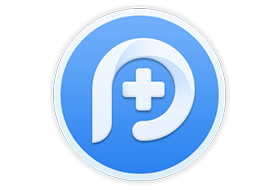 The Most Comprehensive iPhone and iOS Data Recovery Solution You May Ever Find
Trusty – 100% securely recover your data with the highest success rate
Complete – Get back everything essential for you in every possible way
Easy – Just 3 clicks to retrieve all your data, no tech knowledge required
Fast – Find your lost data and files in a flash, amazing and unparalleled
Comprehensive Data Savior for All Android Phones
Covering literally all Android devices from SAMSUNG, HUAWEI, LG, Google or any manufacturer in the market, PhoneRescue can always save you from any data disaster at the very first moment. It adopts customized technologies based on each specific phone and tablet, making sure you get back your lost data and files with the highest success rate.
Every Mis-deleted Byte, Now Finds A Way Back to Your Phone
It's so easy to mistakenly delete some important data without a backup. It may be a birthday message from your beloved one or the contact of an important client. Now, PhoneRescue saves them all with one simple click. First time ever, you can restore data directly to your phone, just like they were never deleted. No more fear of mis-deleting important data, they can always find a way back, easily and completely.
Dig Out Precious Files You Don't Even Know
Your phone stores more of your precious data than you know – the video clips you once received in WhatsApp, or even the photos scattered in every corner of your device storage. PhoneRescue now digs all the way into your phone even without root, and brings these hidden or forgotten files back to you. Just feel free to select and save them to your computer, along with all the memories from old days.
Incredible Power Has Never Been So Easy to Handle
Recovering lost data can be a complicated technical task, but PhoneRescue makes it as plain as a few clicks. With a clear interface and step-by-step wizard, even your non-techy grandparents can recover their lost messages, photos, contacts, and more data in minutes, all by themselves.
Remark: Thanks to Dr.Zero release
(Silent Install Repack) x86