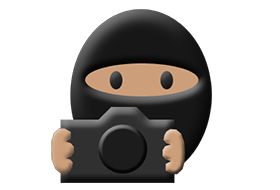 The Photo Ninja RAW converter delivers exceptional detail, outstanding image quality, and a distinctive, natural look. If you think this is "just another RAW converter", you're in for a surprise. Photo Ninja offers unique capabilities for improving and optimizing your digital images. Click on the items below to learn more about this powerful tool, and read why serious photographers are adopting it into their workflows.
Photo Ninja offers a powerful, integrated suite of state-of-the-art enhancement and correction tools. Click on the images below to view examples and learn about some of the distinctive capabilities of the product.
Adaptive lighting
Photo Ninja's intelligent illumination control can lighten shadows, overcome backlighting, and tame excessive contrast, with a natural, artifact-free result.
Detail enhancement
Our one-of-a-kind local contrast adjustment makes detail "pop" without halo artifacts. It also works in reverse for a nice smoothing effect.
Highlight recovery
World-class technology can salvage many overexposed images, with convincing recovery of blown-out highlight regions.
Noise Ninja® 4
Noise reduction in Photo Ninja is powered by the latest generation of our highly regarded Noise Ninja technology.
Color enhancement
Improve skin tones, enhance foliage, deepen the sky, and create your own color "looks" with hue-selective color enhancements.
Black and white processing
Create monochrome and split-tone images quickly and easily, with flexible control over tonal interpretation.
Chromatic aberration correction
Automatically analyze and remove complex lateral chromatic aberration prior to demosaicing, with outstanding results.
Color correction
Balance neutrals in a single click. Achieve consistent color with on-location lighting profiles.
Distortion correction
Fix keystoning and correct complex lens distortion.
Advanced demosaicing
For cameras with weak antialiasing filters, Photo Ninja can reduce maze artifacts and moire patterns.
Point-and-go browser
Navigate through your image collection quickly and easily with Photo Ninja's streamlined, integrated browser.
Changes for V1.4.0/V1.4.0d
[V1.4.0d] Fix color casts in some DNGs generated with the "Embed Fast Load Data" option
[V1.4.0d] Fix white point for Sony A1 (ILCE-1) and A7S3 (ILCE-7S3)
[V1.4.0d] Fix dynamic range and white point for FujiFilm GFX100S
Updated to run on Apple MacOS 11 "Big Sur". Installers are notarized.
Scrolling/panning significantly more fluid on both Windows and MacOS
Updated UI look and feel, with refinements of both light and dark themes
Streamlined main toolbar to use less vertical space and to reduce visual clutter
Reworked interface of the "Change Appearance" dialog
Added option for automatic light/dark mode switching on MacOS
Improved UI scaling on HighDPI displays
Tweaked algorithm formulation for sharpening, reduced minimum radius, and made step sizes more consistent
Some modest performance optimizations
Added support for FujiFilm GFX 100, X-S10
Improved metadata parsing of high ISO values above 65535 for some FujiFilm and possibly other cameras
Recognizes new license key encoding to extend the date range. Existing license keys aren't affected. When installed in V1.3.10 or earlier versions of Photo Ninja, a key issued after March 19, 2021 will appear to have an earlier issue date, but it will function normally if it is a permanent key.
NOTE: Photoshop plug-ins have been removed for the time being
Requirement
Windows 10, 8*, 7* (64-bit)
With AVX2 acceleration, for most computers since 2014: Download installer
With SSE4.2 acceleration, for most computers since 2008: Download installer
*Not tested on Windows 8 or 7, but likely to work.
Thanks to Igorca crack release
(Cracked Silent Install Repack) x64 AVX2
(Cracked Silent Install Repack) x64 SSE4.2