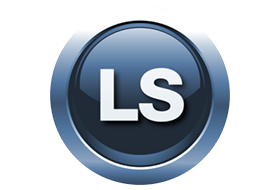 Radio streaming software has never been so feature packed. LiveStream takes audio streaming software to the next level and is considered by users to be the best live streaming software there is.

Whilst LiveStream shares the same product name and purpose as the previous two LiveStreams, that's all it shares. It's a completely new product and can be used with or without PlayoutONE.
You can setup as many encoders as you want, all streaming to different servers and at different rates with different codecs from MP3, AAC and AAC+ or OPUS and OGG.
Silence Detection
LiveStream has built in silence detection which has the ability to email you and also play an emergency audio file on loop directly into the broadcast stream.
You can also optionally send this emergency file to a physical sound device, which isn't part of the streams audio chain, at the same time, which makes it ideal for FM broadcasts as you don't have to have additional equipment to serve the audio chain when silence is detected.
VST and DSP Processing
You can include VST's and DSP's like Stereotool and you can stack them as well, so one will feed its output into another, for further processing if you require it.
Audio Interfaces
Supported inputs are DirectSound, WASAPI and ASIO and it has Input and Output capture.
Now Playing Information and Meta
For Meta data like now playing information you can set a billboard file to be read every time it's updated, similar to old LiveStream – but with this LiveStream you can also start a local meta capture server, so other applications can send a simple http string which LiveStream will pick up and push out to your live encoders.
Logging Output
If you currently have a few applications, one to stream, a second to detect silence and manage that and a third to log your output – well you can now do away with the third one too, because LiveStream now logs your output into your selected format.
Special thanks to kallegaul (TSRh)
(Silent Install Repack) x86