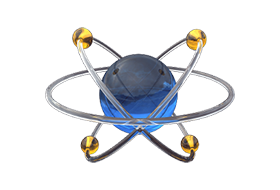 Proteus combines ease of use with powerful features to help you design, test and layout professional PCBs like never before. With nearly 800 microcontroller variants ready for simulation straight from the schematic, one of the most intuitive professional PCB layout packages on the market and a world class shape based autorouter included as standard, Proteus Design Suite 8 delivers the complete software package for today and tomorrow's engineers.
PCB Layout
Proteus PCB design seamlessly combines Schematic Capture and PCB layout to provide a powerful, integrated and easy to use suite of tools for professional PCB Design.
Visual Designer
Visual Designer for Arduino combines world class Proteus VSM simulation with a new flowchart engine to provide a truly integrated and intuitive development environment.
VSM Simulation
The Proteus Design Suite is wholly unique in offering the ability to co-simulate both high and low-level micro-controller code in the context of a mixed-mode SPICE circuit simulation.
New features include:
Curved Route Editing: The editing of curved routes has been overhauled to work in a similar way to linear routes. Curved corners can be dragged to enlarge or contract their radius and straight segments between curves can be dragged exactly like linear segment dragging.
Linear Route Editing: Various improvements to segment dragging, node dragging and small segment removal. The goal of all editing is to maintain 90 and 45 degree segments as this both enables future segment drag editing and software tidy operations.
Via Dragging: Via dragging is a special case since you don't often move by a large amount and any direction will often do. Considerable work has taken place to maintain editable routing following a user via drag.
Curved Mitring: Routes can now be switched between linear and curved mitring either individually, on a selected group or globally. This again depends on the routes maintaining 45 and 90 segments when linear.
Additional Layers: The layering system has been upgraded to include:
An additional four mechanical layers.
A dedicated slot layer.
Dedicated top and bottom assembly layers.
In previous versions you specified which mechanical layer to specify as the slotting layer. When imported into 8.15 the contents (if any) of this specified layer will be moved automatically onto the new slotting layer.
System Requirements:
– 2GHz or faster Intel processor (AMD processors fine but less optimised). Graphics card supporting OpenGL Version 2.0 or higher and/or Direct 3D and multi-sampling (MSAA). 3GB RAM (recommended 8GB). Microsoft Windows XP or later (recommended Microsoft Windows 7 64 bit or later).
(Preactivated SIlent Install Repack) x86