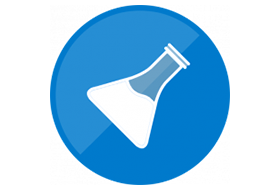 The idea is to have an All In One activator.
I understand that the main attraction of the project can be the keygen, so I try to explain a couple of things.
This project includes a key generator, written a long time ago by Bob65536.
For a study purpose I have included the keygen in the project.
For a product activation it is not enough to generate a key, but the correct license must be installed, so the keygen has been attached in an activator.
Basically, there is an unknown variable in the construction of the various keys, so it is impossible for me to get a genuine key. however, all the keys that can be generated are valid, therefore they can be installed using any of the known activation methods. (HWID, OEM loader, KMS)
a last info on the keygen, IT IS ONLY VISIBLE FROM OPERATING SYSTEMS HIGHER THAN WINDOWS 7.
You must understand that:
There is no kind of presumption on my part.
What I do, I do to share and grow.
I do NOT take any responsibility for malfunctioning.
I recommend everyone to try on a virtual machine first.
So, I accept constructive criticism and suggestions, as long as they don't say "Keygen doesn't work" for the reasons mentioned above.
My job so far has been to find a good number of activators, re-code everything for a single solution. So, there are a lot of people to thank, and I hope I don't forget anyone.
Thanks to: WindowsAddict, abbodi1406, Bob65536, QAD, xinso, Hotbird64, nonosense, Nosferati87, Mikmik38, Cynecx, heldigard, Daz, Alphawaves, mxman2k, Nummer for the various source codes and the work!
Thanks to all the people who have supported the development in all its forms.
Share bugs please.
General Information
The loader can be detected and blocked by your antivirus. THIS IS A FALSE POSITIVE AND YOU ARE ADVISED TO DISABLE / UNINSTALL IT WHEN USING THE KEYGEN
THIS KEYGEN DOES NOT ACTIVATE ANY COPY OF MICROSOT PRODUCTS IN ANY WAY. ITS ONLY FUNCTION IS TO GENERATE VALID CODES.
Requirements .NET Framework 4.0.
DOWNLOAD .NET Framework 4.0 : http://www.microsoft.com/it-it/download/details.aspx?id=17718
By R@1n.
Arguments / Debug / Pre-Activation
/ActAuto
activate windows and office at the same time.
/ActWindows
Activate Windows only.
/ActOffice
Activate Office only.
/SkipKeyValidityCheck
Skip Key Validity Check
/ForceAct
Try to activate Windows even if it is already permanently activated.
/ForceInjectKMS
Try to inject the KMS service even if it is already injected.
/ForceInjectLoader
Try to inject the Loader even if it is already injected.
/PriorityKMS
Whenever possible, it proceeds with Windows KMS Activation.
/PriorityHWID
If you are online, and you are using a Windows 10 Client version or higher, it proceeds with Windows HWID Activation.
/PriorityOEM
Whenever possible, it proceeds with Windows OEM:SLP Activation.
/KMSIP=
you can customize the IP address for kms activation. (eg. /KMSIP=127.0.0.2)
/KMSPORT=
you can customize the PORT address for kms activation. (eg. /KMSPORT=1689)
/RestorePoint
Create a restore point before using the ReBirth.
/Logo=
you can install custom OEM logo. You can use the associated logo pack. (default /Logo=AutoDetect)
FAQs
0. Windows Update:
Q: Can I install Microsoft updates after using this program?
A: When it will be available.
1. Permanent activation:
Q: This program makes the Microsoft products activated permanently?
A: NO, even if the key is genuine, it depends on the microsoft servers.
2. Virus:
Q: My antivirus seems crazy!
A: If you downloaded the file from another site, we do not know what they could have done more. Files downloaded from our website are false positives.
3. On-line / Off-line:
Q: Do I need an internet connection to use the program?
A: No, but having an active connection can access the automatic updates and communications.
4. Product is not active:
Q: I used the program, but my product is not active, why?
A: The reasons may be varied, for simplicity, you must have a Microsoft license.
Thanks to R@1n (nsane) release
OEMLogo