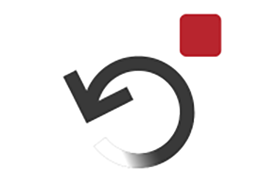 Remo Recover (Windows) Software is a versatile tool designed not only to recover deleted and lost files but also to restore data from formatted / re-formatted partitions on Windows 7, Vista and Windows XP.
The in-built Smart Scan feature in Remo Recover Windows software, makes it possible to recover data even in the most severe data loss circumstances. The software lets you recover files with unique signatures by making use of the Add / Edit File Type option.
Remo Recover (Windows) solves all data recovery glitches for a Windows user. This software provides the fastest recovery of data from simple data loss situations like file deletion, emptied Windows recycle bin. Moreover, with similar proficiency it produces amazing results from complex data-loss situations like accidental re-installation of Windows, deleted files / partitions from RAID drives, re-formatted partitions or re-partitioned hard drives.
Accidental deletion or loss of files
Accidental formatting of partition or repartitioning hard drive
Hard drive crash or software malfunction
File system corruption due to power surge
Master Boot Record Failure
Features
An entire drive can be scanned in few minutes to recover deleted files
Files bypassing Windows recycle bin when they exceed in size as compared to the recycle bin, files deleted using Shift+Delete or when deleted from Windows command prompt can be recovered quickly as well
Rescue files from formatted partitions, even when you have re-installed Windows
Complete hard drive recovery when drive is crashed or does not boot
Get important data back from partitions, which are either deleted or missing due to partitioning errors
Recover deleted files, data from formatted partitions and deleted / corrupt partitions from a RAID0, RAID1 and RAID5 array
Ability to identify all file types including office files, photos, audio, video and other important file types on the basis of their unique signatures and recovers them using signature search with ease
Recovered data can be sorted on the basis of name, date, size and file type
Recover data from hard drives (SATA / SCSI / IDE etc.), flash memory cards (SD, XD, MMC, Memory Stick etc.), USB external drives, FireWire Drives
Supports recovery of data from FAT16, FAT32, NTFS, NTFS5, ExtFAT formatted partitions/drives
You can resume the recovery / saving process any time using "Save Scan Information" feature, this ensures that you need not to rescan your drive to locate lost data
Create Disk Images to bypass bad sectors, you can later recover data from these disk images You can preview recovered files prior to data restoration
Thanks to UZ1 release
Don't Update when it ask
(Cracked Silent Install Repack) x86 x64