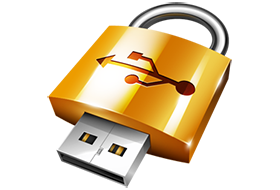 Create a safe "Locker" with the strongest encryption algorithm known today – AES 256 bit, then you can organize and put all your sensitive files in this "Locker", nobody can get them without your permission.
Features
The Safest
Create a Locker in few seconds, then you can keep all your sensitive files into this "Locker" which are protected by the strongest AES 256-bit encryption, it's safer than the safest vault in the world.
Easy of Use
Open a "Locker", then you can move or copy your files into this "Locker", just as you would put your files in a safe. All files are automatically encrypted on the fly, nobody can get them without your permission.
Portability
Create a Locker in a portable USB device, you can work with the encrypted files on any computer without installing our software locally, and you don't have to worry about losing your privacy by losing device.

Hide
Hide sensitive files/folders/Lockers, completely invisible to anyone or any programs even under Windows Safe Mode. All hidden files are never shown in search results. Nobody has a chance to delete sensitive files.
Disguise
An interesting tool, you can disguise a folder as Recycle, Printer, Network Dialing, Network Neighborhood, Control Panel, Management Tool, etc. Sometimes, this is also a good way to protect privacy.
Digital Wallets
Create digital Wallets to protect your confidential information, such as passwords, credit cards, transactions, banking details, accounts, and more. Don't worry about forgetting them or being peeked at.
(Installer with crack) x86