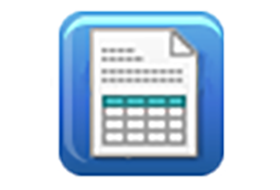 Simple Invoice is easy to use software that helps you create and account invoices. Easy and intuitive user interface is designed for latest Windows systems. Instalation is quick because program is very "light" for system
Features:
Set up multiple companies.
Creating professional invoices with your own logo.
Creating Quotes (Quotation) and Proforma Invoices.
Creating Credit Invoices.
Support invoicing for UK, USA, Australia, Spain, Germany, Belgium and more.. .
Support Inclusive tax/fee for items.
Change any text on invoice and issue non-english invoices!
Currencies from around the world.
Rich configuration and customization.
Sales TAX, VAT, GST, MwST, IVA, BTW.
Four professional looking invoice templates.
Track payments and send statement to customers.
Support for shipping – add shipping cost and print Packing Slip.
Put your own informations and messages on invoices.
Send invoice via email.
Create categories for products and customers.
Set four different prices for product or service.
Quickly creating new invoice on the basics of existing invoice.
Three different invoice numbering styles.
Business reports such as sales, customers, invetory, profit, payments, overdue.
Easy backup and restore system.
Support multiple bank accounts.
Import and Export tool.
Changes in 3.24.4 (2022/06/22)
Cannot save the text in any of the editor fields bug fixed.
Purchase Overdue Report.
Include/Exlude Receipt from Sales Reports option.
Network printer bug fixed.
Thanks to Go2Crck keygen

(Registered Silent Install Repack) x86