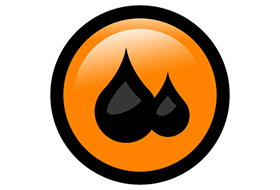 Spy Emergency provides you with spyware, trojan and spam protection that can be considered a must these days, as the number of such threats grows exponentially and continuously. While not being the most dangerous malware codes, they create tunnels that can be easily exploited by hackers in order to access your personal information.
This particular anti-malware piece of software helps you keep a vast array of threats at bay including spyware, adware, spam, homepage hijackers, remote administration tools, dialers, scumware, toolbars, tracking cookies, keyloggers, trojans, data mining software, browser hijackers or ActiveX components.
Sporting a rather neat and well-organized interface, Spy Emergency manages to bring an intuitive GUI alongside its powerful scanning engine. It has both the looks and the brain to make your day better by fighting the Internet parasites and possible infections. The first section of the application refers to Status and displays scan statistics and protection information.
You can quickly opt for system memory scanning as well as registry, storage, tracking cookies, hosts file or VX2 compliant hijackers scanning as a whole. The Options area holds some witty functions such as automatic LSP stack repair an a wide array of shields comprising real-time memory and prevention, browser specific or tracking cookies.
Spy Emergency also supports scheduling and a keep list to exclude certain applications from the system scan. You can also keep yourself updated with the latest news in the malware community as well as ask for technical support from experts on this matter.
All in all, Spy Emergency can prove to be a great addition to your antivirus solution, as long as it doesn't provide specific protection against such threats. It comes packing a hefty feature package that surely comes in very handy at all times, even if you are not constantly browsing the web or perform various Internet-related tasks.
Supported Operating Systems: Windows XP, Vista, Windows 7, 8, 8.1, 10 (32-bit, 64-bit).
Supported Languages: English, German, Czech, Slovak, French, Dutch, Hungarian, Polish, Slovenian, Russian, Portuguese, Spanish, Italian.
Remark: 630 is only database update.
(Registered Silent Repack)