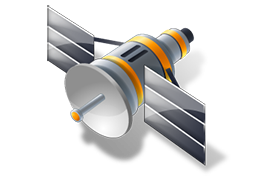 Studio is our on-air broadcast playout software for the studio, providing useful features for assisting the DJ during live shows, and for unattended automation with our StationPlaylist Creator track scheduler.
Any DJ can use this software.  An uncluttered screen and large control buttons makes this one of the easiest to use broadcasting applications available.
Studio takes the work out of managing multiple players.  Studio manages and controls multiple players internally for such purposes as automatic voice track / song overlapping.  Plus an advanced intelligent crossfader means that all tracks mix together perfectly with no human intervention.
Streaming your station on the Internet in multiple codecs is simple using Studio.
A Demo Playlist for Studio is available on the Download page to show off some of Studio's abilities.  Or listen to our demonstration stream which includes voice tracks, and time and temperature announcements.
Many of Studio's advanced automation features require playlists generated by StationPlaylist Creator, however, it can also read standard M3U playlists generated by other software, and can be used as a DJ jukebox without a scheduler.  Tracks may be inserted or dragged & dropped from Windows folders.
Special thanks to Vinnu (TSRh)
(Cracked Silent Install Repack) x86