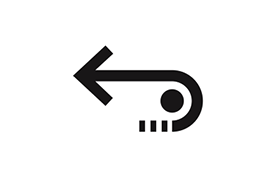 Stellar Data Recovery Technician recovers lost or inaccessible data from RAID 0, RAID 5 and RAID 6 drives. The software is a complete solution with advanced features to recover files, photos, videos, emails etc. from Windows-based hard drives, external media and RAID array.

• Secure data recovery from RAID 0, RAID 5, and RAID 6 arrays
• Creates Virtual RAID to recover data if a probable RAID construction fails
• Recovers lost or formatted RAID logical volumes
• Recovers lost and deleted data from desktops and laptops
• Creates image of hard drive for secure and quick data recovery
• Provides resume recovery option to recover the scanned data at a later stage
Key Features:
RAID 0, 5, & 6 Data Recovery
Stellar Data Recovery Technician software brings features such as advanced 'RAID Recovery' which recovers data from logically corrupt or inaccessible RAID 0, 5 and 6 servers. This RAID data recovery software for Windows works without the controller card. The software also provides the options to build virtual RAID, search deleted/lost RAID volumes and raw recovery of RAID data.
Preview of Recovered RAID Data
The powerful scan engine of Stellar Data Recovery Technician does a thorough scan of the selected corrupt or damaged RAID storage devices. The RAID drive recovery software shows a preview of data found during the scanning process and finally allows to save the recovered data at a specified location.
Recovery from Virtual RAID Construction
If the software is unable to build RAID due to incorrect RAID parameters or other reasons, it shows that no volume is found. The RAID array recovery software builds the most probable multiple RAID constructions based on combinations of the parameter options provided by user. You can select the virtual RAID drive from available options and easily perform raw recovery as well as Search Lost Volume operations to recover lost or inaccessible data.
Recovery from Storage Drive that has Bad Sectors
Stellar Data Recovery Technician creates an image of your hard drive that has bad sectors, and perform data recovery operation on the image itself. Data recovery from the hard drive image is not only faster but also safer, in case the physical media crashes at any moment. The software provides options to create image of the entire hard drive, volume, selected region of the media or any external media. You can also save a volume's scan information as image file for later recovery.
Software and Hardware RAID Recovery
The software recovers data from complex RAID architectures including RAID 0, RAID 5, and RAID 6. The tool supports data recovery from all the above hardware RAID configurations. However, the supported software RAID levels include RAID 0 and RAID 6.
Drive Recovery
Stellar Raid Data Recovery software can recover RAID data from lost/deleted FAT, FAT16, FAT32, exFAT, and NTFS partitions.
• Recovers all deleted files, folder, documents and photos
• Supports recovery from hard disks with 2 TB or more storage capacity
• Retrieves deleted and formatted photos, audio, and videos
• Improved preview of the recoverable files after scanning
Additional Advantages
Performs Deep Scan
The RAID failure recovery software offers 'Deep Scan' when Quick Scan is completed and a desired file is not displayed in the list of scanned files. The Deep Scan utility does a comprehensive scan of the selected drive or location to recover every bit of lost or deleted data from a critically damaged RAID array.
Optical Media Recovery
With the 'CD DVD Recovery' option in the software, you can regain inaccessible data from any CD/DVD/HD DVD/Blu-ray discs (CDFS, UDF, HFS+ file system and more), which is corrupt or incorrectly burnt. The Stellar Data Recovery Technician software successfully recovers all data from Multi-session discs, Light Scribe discs, Bootable discs, and Mixed Mode discs. Importantly, the software supports recovery from any optical media burnt on Windows, Mac, UNIX or Linux platform.
Automatic Detection of RAID Factor
With highly efficient algorithms, the RAID recovery software can automatically match patterns and identify the RAID factors. In case, you do not remember or know the parameters set to your RAID configuration, you can still build the probable RAID construction by ticking the 'Don't know' checkbox and selecting all possible values against the parameters – Strip Size, Parity Order, and Parity Delay etc.
Lost Partition Recovery
Stellar Data Recovery Technician also recovers RAID data from the lost partition. If your entire partition is lost or not detected by your system, just use the 'Can't Find Drive' feature and restore all your data. The 'Can't Find Drive' feature looks for the deleted or lost partition, scans it and recovers the data. The RAID array recovery scans the entire selected drive and lists all the lost partitions under 'Partitions Found' section for RAID partition recovery. Further, if you're unable to find the lost partition, run 'Deep Scan' to locate it.
Supports All RAID Controllers
The RAID data recovery software by Stellar recovers data from all Windows-based RAID arrays whether connected to a RAID server/RAID controller/RAID-enabled motherboard manufactured by Gigabyte®, Intel®, Asus®, NVidia® etc. This RAID recovery software also supports all PCIe RAID Controller cards from Adaptec®, LSI Logic®, Dell® and many more.
Repair corrupt or damaged Photos
Restore your corrupt or damaged photos effectively in a variety of formats — JPEG/JPG, TIFF, Adobe DNG, and even RAW camera image files. The software repairs photos stored in hard drives, memory cards, SD cards, SDXC, SDHC, USB flash drive etc., and can work on several images of different formats in one go. Also shows preview of files before saving, and extracts thumbnails of severely corrupt photos.
Video Repair
Powerful video repair utility to fix video and audio corruptions. Efficiently works on videos shot with any digicam, DSLR, drone, surveillance camera, mobile phone etc. You can repair the videos that got corrupt during recording, performing file transfer, editing, converting or processing. The software repairs and restores severely corrupt and compressed high-quality 4K ultra HD videos. Extensive support for all popular video file formats — AVI, ASF, WMV, MKV, FLV, DIVX, WEBM, MJPEG, MPEG, AVCHD, MTS, MOV, MP4, M4V, 3G2, 3GP, and F4V.
Real-Time Inbuilt Drive Monitor
The Drive Monitor module provides real-time Self-Monitoring, Analysis, and Reporting Technology (SMART) status — temperature, performance, and health attributes of data storage drives such as SATA/PATA hard drives, USBs, and SSDs. These vital stats help decide whether to change the connected drive or not. Disk drives with increased temperature – beyond the threshold value – and poor health due to several bad sectors are prone to corruption, therefore pose heighted risks of data loss.
Special thanks to MrSzzs release…
(Cracked Silent Install Repack) x86 x64 10.0.0.0

(UZ1 Repack) x64