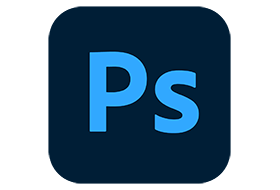 The Ultimate Retouch Panel has been developing for 3 years. This is not the last update because there are more and more new retouch tools and techniques. After version 2.0 I started to listen to my clients (both photographers and retouchers). They gave me many ideas of what to add to the panel from their points of view.
So the Ultimate Retouch Panel is a product of not the developer only, but of many people from all over the world also. This fact makes the product unique, relevant, and very flexible. At the moment there are more than 200 useful functions of the panel. It can become an essential part of your workflow and keeps you away from boring technical Photoshop settings and give you more time to focus on your work.
☆ F E A T U R E S ☆
Photoshop CS6, CC-CC2021, CC2022 (MAC & WINDOWS) support
200 functions in one panel
7 unique blocks for retouching
3 methods of Fast Retouch
8 and 16 bits Frequency Separation
65 color presets
20 custom buttons for your personal actions
Immediate visual texture boost switching
4 methods of Dodge & Burn
3 help layers to capture the flaws and irregularities
Dual Vision for easy managing of Dodge & Burn
Work with RGB channels and masks
Local and global High Pass Sharpness
Dynamic opacity and vignette
Multi tint effect
COLOR CORRECTION:
Fashion
Vintage
Candy
Matte
HDR
Black and White
A possibility to mix the styles
30 TOOLS FOR LOCAL RETOUCHING:
HDR Kit for simulating an HDR effect
Highlights & Shadows restore
Volume HRLA
Manual HRLA
Tan Skin
Remove Pores
Skintone Gradient map
Skin Pigment
Noise texture
Manual noise texture
Iris Enhancer
White Teeth
10 in 1 multifunctional tool: Eyes Tool
5 in 1 multifunctional tool: Face Lips
4 TYPES OF CURVES:
Contrast
Matte
3 points
4 points
3 TYPES OF VIGNETTES:
5 TYPES OF VIGNETTES:
High Pass Sharpness
Local High Pass Sharpness
Multi Sharpness
Unique method to sharpen skin edges without touching the skin itself
---
PACKAGE INCLUDED:
26-page PDF instruction with a full and detailed description of how to use the panel
Detailed PDF installation guide with links on the tutorial video
Video Tutorials PDF-guide with 18 links on the tutorial video
Ultimate Retouch ZXP file
Panel Retouching tools ZXP file
Panel Blendit ZXP file
A visual map of the retouching process (jpeg and txt)
TECHNICAL SUPPORT
If you have problems with the panel installation we can help you remotely via Team Viewer or E-mail.
---
REQUIREMENTS:
All languages support
Mac and Windows support
Remark: Open photoshop menu -> Window -> Expand Classic (If no popup)
(Retail Silent Install Repack) x86