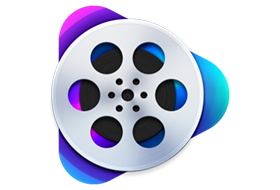 VideoProc comes as the No.1 fast video processing software that peaks Level-3 Hardware Acceleration fully powered by Intel, AMD and NVIDIA GPUs, delivering buttery smooth (4K) video editing and transcoding without compromising quality.
CPU Only
39% of video programs lack support for GPU acceleration.
GPU Acceleration
GPU acceleration can speed up video encode / decode greatly.
Full Hardware Acceleration
Up to 47x real-time faster! VideoProc's unique technology can further expedite video transcoding and processing while optimizing file size and output video quality.
Cut
Cutting is very common in video editing. By cutting, you can shorten a video, chop away any unwanted segments, rearrange clips in new sequence and reduce file size for YouTube, etc. In VideoProc, 'Cut' can be very flexible and can go with any other editing operation.
Merge
'Merge' helps join multiple video files, whether they are in different formats (MP4, MKV, AVI, MOV) or from different gadgets. You can merge videos while changing video lengths, aspect ratios, playback speeds, resolutiosns and file formats, without worrying about A/V sync problem. The unique "MKV Multi-Track" feature will allow you to combine different video/audio/subtitle tracks in one MKV file.
Crop
You can crop a video to eliminate black bars, remove distracting portions, zoom in and highlight the focal point and improve the image composition. You can change or expand aspect ratio to meet the requirement of YouTube, Instagram, Widescreen TV, etc.
Subtitle
VideoProc has diverse subtitle features: enable, disable or export subtitle fro:  m a movie, choose subtitle (language) track, add (hardcode or softcode) external subtitle files (.ass, .ssa, .srt) to videos, search subtitles online for movies and TV episodes.
Effect
VideoProc allows you to apply preset visual effects and filters, such as Grayscale, Mirror, Edge, Painting and Sharpen to your video tracks; quick moulds to artify and stylize your videos; fine-tune colors, image brightness, contrast, hue, gamma and saturation.
Rotate / Flip
You can rotate your video left or right (clockwise or counter-clockwise) 90 degrees, 180 degrees or 270 degrees in one click, or mirror flip video vertically or horizontally.
Thanks to UZ1 release

Mediafire removed..
(Cracked Silent Install Repack) x86