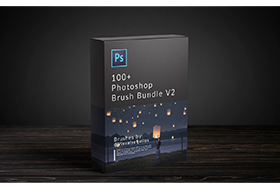 Create lanterns, fireflies, silhouettes, waterfalls, milky ways, hair, grass, fog, clouds and much more in seconds
Create Better Work
Unique, Fun And Easy
Custom brushes are very easy to use. Just upload the brushes to Photoshop and start adding one click effects to your projects in seconds.
These tools are perfect for people who want to create better images and save time spent editing. We focus on creating realistic and unique tools that you don't stumble upon very often.
Get A Consistent Look
Designed For Creators
If you are someone who sturggles with acheiving a consistent look, these brushes are perfect for you.
Using the right tools allow to save time but they also help with creating work that stands out from the masses.
100+ Brushes
Realistic Effects In Seconds
Why To Choose Us?
10k+ people worldwide use our brushes to achieve realistic and quick results. Whether you're working on personal or commercial projects our brushes will make the editing process easier, and most of all, fun for you.
Bad weather can often ruin your  images and it doesn't happen often that one could get the absolute perfect result in the camera. These tools allow you to spice up your images in seconds and you will never have to worry about ruined images again.
What Is The Brush Bundle V2?
Our first brush bundle has been tested by over 10k people. We gathered the feedback we got and created the v2 bundle based on that. We're back with a bigger, better and more versatile bundle. Get high quality results without any prior experience with editing.
Get over 100 brushes in categories like: lanterns, waterfalls, silhouettes, milky ways, fireflies, grass, hair, clouds, northern lights, snow, dust, fog and northern lights. Like our first bundle, the V2 also comes with detailed tutorials so you can get the most out of the effects and get started immediately.
(Retail)