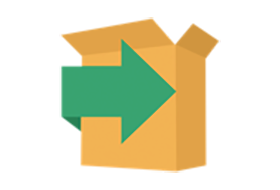 VMware InstallBuilder Enterprise aka BitRock InstallBuilder Enterprise is a powerful and easy to use cross platform installer creation tool.
With InstallBuilder, you can quickly create dynamic, professional installers for Linux, Windows, Mac OS X, Solaris and other platforms from a single project file and build environment. In addition to installers, InstallBuilder will generate RPM and Debian packages and multiplatform CDs/DVDs. Automatic update functionality makes it easy to deliver updates directly to users once they have your software installed. Your installers can be customized to integrate with a wide array of platforms and desktop environments, providing the users with a familiar feel and look. The resulting installers are not java-based and do not require any other third-party component to function.
BitRock InstallBuilder Enterprise also supports the LZMA compression method, which allows you to deploy smaller files, but with the same amount of data.
Built-In Debugger
Easily troubleshoot your application installation process
The new InstallBuilder debugger makes it easier to identify and correct issues during the installer development process. It allows you to view and interactively edit installer variables at runtime, provides step-by-step execution to test that specific parts of the installer are functioning properly, allows recovering from unexpected errors during the installation process and more. A complete guide to using the debugger is now included in the InstallBuilder documentation.
Auto-update Functionality
Keep Users Running the Latest Version of your Software
InstallBuilder includes an automatic update feature that enables you to deliver updates directly to your users. By providing regular updates to users, you'll keep them running your best available version, resulting in increased customer satisfaction and reduced support costs.
Language Independent
Install applications written in any language
InstallBuilder installers can install applications written in any language, including: Java, PHP, Perl, Python, Ruby, C / C++, Flash, Flex and .NET / Mono.
Optimized Installers
Produce Smaller, Faster Installers
InstallBuilder installers are not Java-based, so they do not require bundling a Java Runtime or a self-extraction step. The result is crossplatform installers that are smaller and faster than those generated with competing products, which reduces download, startup and installation time. InstallBuilder also offers support for LZMA compression for further reducing the size of generated installers.
Multiple Installation Modes
Deploy in Any Environment
InstallBuilder installers offer multiple installation modes to facilitate deployment in any environment. Several GUI modes provide a native look-and-feel in all major desktop environments. The text mode allows for console-based and remote installations, and the silent / unattended install mode can be used to deploy software across a large number of servers in an automated fashion.
Desktop Integration
Offer Native Look and Feel on All Platforms
VMware InstallBuilder installers provide native look and feel and desktop integration for Windows, OS X, KDE and Gnome.
Special thanks to DVT keygen
(Registered Silent Install Repack) x86
(Registered Silent Install Repack) x64