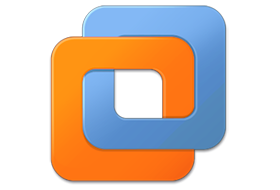 VMware Workstation 11 is powerful desktop virtualization software for software developers/testers and enterprise IT professionals that runs multiple operating systems simultaneously on a single PC.
Winner of more than 50 industry awards, VMware Workstation 11 transforms the way technical professionals develop, test, demo, and deploy software. VMware Workstation 11 is an integral component of any serious technical professional's toolkit. Innovative features help software developers, QA engineers, sales professionals, and IT administrators to reduce hardware cost, save time, minimize risk, and streamline tasks that save time and improve productivity. VMware Workstation 11 takes virtualization to the next level with the broadest operating system support, rich user experience, a comprehensive feature set and high performance.
VMware Workstation 11 continues VMware's tradition of delivering leading edge features and performance that technical professionals rely on every day when working with virtual machines. With support for the latest version of Windows and Linux, the latest processors and hardware, and the ability to connect to VMware vCloud Air, it's the perfect tool to increase productivity, save time and conquer the cloud.
Ready for Windows 10 Technical Preview
VMware Workstation 11 is a great way to evaluate and test new operating systems in an isolated and secure environment. Run more than 200 operating systems including the latest Microsoft Windows 10 Technical Preview. VMware Workstation 11 fully supports the latest Microsoft operating systems, from the Windows 8.1 update for the desktop to Windows 2012 R2 for the server. For organizations and technical users that run the latest Linux distribution, Workstation 11 supports Ubuntu 14.10, Red 7, CentOS 7, Fedora 21, Debian 7.6 and many more. With VMware Workstation 11, you can create nested hypervisors to run Hyper-V or VMware ESXi and vSphere to build up the ultimate vSphere lab for training, show demos, and testing.
Support for the Latest Processors
VMware Workstation 11 supports the latest Intel 64-bit x86 processors, including the new Haswell microarchitecture for maximum performance. VMware Workstation 11 is optimized to take advantage of key new Haswell extensions, delivering up to 45% improvement in CPU intensive operations like multimedia, encryption/decryption, and other strenuous performance tests as compared to Workstation 10.
Create Powerful Virtual Machines
With VMware Workstation 11, you can create virtual machines with up to 16 vCPUs, 8 TB virtual disks, and 64 GB of memory to run the most demanding applications in a virtualized environment. You can now give graphics-intensive applications an additional boost by allocating up to 2GB of video memory to a virtual machine. With powerful 3D graphics and support for OpenGL 2.1 and DirectX 9.0c Shader Model 3 graphics, Workstation makes running highly demanding 3D applications like AutoCAD or SolidWorks a breeze.
Ready for the Latest Laptops and Tablets
VMware Workstation 11 has been optimized to support higher resolution displays like the new QHD+ (3200×1800) displays used in laptops and x86 tablets. Leverage the new Microsoft Surface Pro 3 capabilities with Workstation's virtual accelerometer, gyroscope, compass, and ambient light sensor to enable applications running in the virtual machines to respond when a user juggles their tablet. In addition, Workstation 11 supports HD audio with 7.1 surround sound, USB 3.0 and Bluetooth, making it easy to take advantage of the latest hardware.
User Interface Improvements
VMware Workstation 11 delivers an updated user interface to make working with virtual machines faster and easier, whether running them locally on your PC or in the cloud. The Workstation 11 interface includes simplified menus, live thumbnails, tabs, preferences screens, and a virtual machine library with search capability. New Unity mode optimizations continue to enhance the user experience when running Windows 8.1 as both a host and guest in Workstation 11.
Enhanced Usability and Productivity
VMware Workstation 11 improves usability when working with virtual machines with the new shortcut feature allowing you to navigate to a virtual machine with one simple click right from the desktop. The new EFI option allows you to create and boot a Workstation virtual machine as an alternative to the more traditional BIOS approach, improving support for new and future operating system releases. The Workstation 11 Virtual Machines Wizard makes it easy to install new operating systems and optimized drivers, whether installing from a disc or ISO image. When it comes to displaying your virtual machines, multiple monitor set-ups are easier than ever with Workstation 11, whether you are using 2, 3, or even 10 monitors.
Operating System Support:  Windows 64-bit only
 (Registered Repack) x64

 For those who are using 32 Bit windows please download version 10 below
VMware Workstation 10.0.7-2844087

(Registered Repack) x86