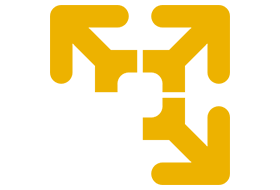 VMware Workstation Player (formerly VMware Player Pro) is a streamlined desktop virtualization application. It runs one or more operating systems on the same computer without rebooting.
VMware Workstation Player has simple user interface, provides unmatched operating system support and portability. It's now easier than ever for IT professionals to get their users up and running with a corporate desktop. In addition, allows IT professionals to efficiently create and deliver a virtual desktop to employees, contractors or customers.
Run corporate virtual machines, experiment with new operating systems. Or safely try and test new software in an isolated virtual environment on a Windows or Linux PC.
VMware Workstation Player allows academic professionals to quickly deliver complete virtual desktops to students preconfigured with all the lessons, applications and tools required for the course while increasing control and security.
VMware Workstation Player Features:
Easy PC Virtualization for Windows and Linux
The program provides a streamlined user interface for creating, running and evaluating operating systems and applications in a virtual machine on Windows or Linux PCs. Easily interact and exchange data between applications running in the virtual machine and the desktop.
Unmatched OS Support for Ultimate Compatibility
VMware Player supports hundreds of guest operating systems – old and new. Therefore you can continue to run the applications you need in a virtual machine for as long as you want. VMware Workstation Player is the best way to run multiple operating systems and corporate desktops in an isolated and protected environment on modern hardware.
Virtual Machine Portability
With VMware Player you can containerize complete desktop environments in a virtual machine and easily share. There you can include the operating system, applications and user configurations. Instead of buying and shipping additional hardware, reduce cost by simply providing VMware Player along with a virtual machine containing your secure desktop image.
Run Restricted Virtual Machines
Workstation Player has the ability to run restricted virtual machines created by VMware Workstation or VMware Fusion Pro. Restricted virtual machines are the easiest way to secure corporate desktops with encryption, runtime password protection, USB access restriction, isolation between the host and guest OS, and time limitation.
Consolidate and Recycle Old PC Hardware
Use the free VMware vCenter Converter utility accessible from this Player to turn existing Windows and Linux based computers into virtual machines. And eliminate the need to re-install and re-configure your existing OS and applications. Once converted, use Workstation Player to manage and run all your virtual machine on new hardware.
Free for Personal Use
VMware Workstation Player is licensed for commercial use and is enabled to run restricted virtual machines. If you simply want to learn more about virtual machines or run them at home in a non-commercial environment, you may use this software at no cost.
Thanks to ARMOUR sharing
VMware Workstation Player 17 Individual License

0V600-4ZJD2-488P0-Y92EP-878P0

1C090-403D2-H80X1-9L0ZH-1U274

MU280-0115H-089N8-128X2-97K04

H400K-0GH0K-HJ178-VU020-3HA50

VMware Workstation Player 17 Volume License

15600-0C1P2-MCKK7-GL320-0HKL0

NV48H-421LK-0CVFG-XA2W0-3WAL0

0V68H-46250-488Z0-LR3EM-2YAK4

5A010-0G152-089P0-Y11ZK-92HQ0