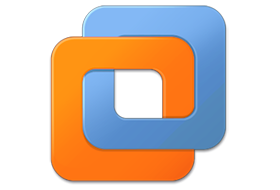 VMware Workstation PRO is powerful desktop virtualization software for software developers, testers and enterprise IT professionals. It can run multiple operating systems simultaneously on a single computer.
VMware Workstation Pro is the easiest, fastest and most reliable way to evaluate new operating systems. Also the software applications and patches, and reference architectures in an isolated and safe virtualized environment.
No other desktop virtualization software offers the performance, reliability, and cutting edge features of VMware Workstation Pro. This software is an integral component of any serious technical professional's toolkit.
VMware Workstation Pro takes virtualization to the next level with the broadest operating system support, rich user experience, a comprehensive feature set and high performance.
VMware Workstation Pro is the perfect tool to increase productivity, save time and conquer the cloud. Supports the latest version of Windows and Linux, the latest processors and hardware. And the ability to connect to VMware vSphere and vCloud Air.
User Interface
VMware Workstation Pro gives powerful control over how to set up and interact with virtual machines whether running them locally on your PC or in the cloud. The interface includes simplified menus, live thumbnails, tabs, preferences screens. And a virtual machine library with search capability allowing you to quickly view and access you virtual machines saving valuable time.
Built for Microsoft Windows 10 and More
VMware Workstation Pro is the best way to evaluate and test Windows 10 with your existing Windows or Linux PC. In a few simple steps you can easily install Windows 10 in a virtual machines from a disc. Or  from ISO image using the Workstation Virtual Machines Wizard. You can start taking advantage of Windows 10 latest features like Cortana the personal digital assistant, new Edge web browser. Or even start building Universal Apps for Windows 10 devices. You can even ask Cortana to launch VMware Workstation right from Windows 10.
Display Powerful 3D Graphics
Supports DirectX 10 and OpenGL 3.3 delivering a more fluid and responsive experience when running 3D applications. In addition, Workstation makes running highly demanding 3D applications like AutoCAD or SOLIDWORKS a snap in a virtual machine.
Ready for High Resolution Displays
VMware Workstation Pro has been optimized to support high resolution 4K UHD (3840 x 2160) displays for Desktops and QHD+ (3200×1800) displays used in laptops and x86 tablets providing you with a crisp and detailed experience. VMware Workstation 14 Pro now supports multiple monitors on the host with different DPI settings so you can run your brand new 4K UHD display along with your existing 1080P HD display.
Create Powerful Virtual Machines
With VMware Workstation Pro, you can create virtual machines with up to 16 vCPUs, 8 TB virtual disks, and 64 GB of memory to run the most demanding desktop and server applications in a virtualized environment. You can give graphics-intensive applications an additional boost by allocating up to 2GB of video memory to a virtual machine.
Ready for the Latest Hardware
Take advantage of the latest Intel based tablets with Workstation virtual tablets sensors. Leverage the latest Microsoft Surface tablets with Workstation's virtual accelerometer, gyroscope, compass, and ambient light sensor to enable applications running in the virtual machines to respond when a user moves, rotates, and shakes their tablet. Whether you are running on a laptop, tablet, or desktop, VMware Workstation Pro supports the latest Intel 64-bit x86 processors, including the Broadwell and Haswell microarchitecture for maximum performance.
Build Virtual Networks
With improved IPv6 support, including IPv6-to-IPv4 Network Address Translation (6to4 and 4to6), users can create more complex networking topologies than ever before. Use the VMware Workstation Pro virtual network editor to add and remove virtual IPv4 or IPv6 networks. Create custom virtual networking configurations, ideal for testing and demonstration environments without impacting the PCs network configuration.
Leverage the Power of vSphere and vCloud Air
VMware Workstation Pro provides connections to VMware vSphere and vCloud Air service. It allows you to extend and scale your virtual machines in the cloud. Seamlessly drag and drop virtual machines between your PC and your internal cloud running vSphere, ESXi or another instance of Workstation. In addition, easily connect to vCloud Air. You will able to upload, run, and view virtual machines right from the Workstation Pro interface.
Virtual Machine Cross Compatibility
With Workstation Pro you can create virtual machines that can run across the VMware product portfolio. Or create restricted virtual machines that can be used in Horizon FLEX, Fusion Pro, and Workstation Player.
System Requirements
Systems using Processors (CPUs) launched in 2011 or later are supported except:
Intel Atom processors based on the 2011 "Bonnell"  micro-architecture (e.g. Atom Z670/Z650; Atom N570)
Systems using Intel Atom processors based on the 2012 "Saltwell" micro-architecture (e.g. Atom S1200, Atom D2700/D2500, Atom N2800/N2600.
Systems using AMD processors based on the "Llano" and "Bobcat" micro-architectures (e.g. code-named "Hondo", "Ontario", "Zacate", "Llano")
In addition the following are supported:
Systems using Intel processors based on the 2010 "Westmere" micro-architecture (e.g. Xeon 5600, Xeon 3600, Core i7-970, Core i7-980, Core i7-990)
What's New
The following support is new in Workstation 14 Pro:
Windows 10 Creators Update support
VMware Workstation Pro provides the following support for Windows 10 Creators Update:

Run Windows 10 Creators Update as a virtual machine
Run Windows 10 Creators Update as a host operating system
Windows 10 Creators Update Auto Detect and Easy Install
Unity support for Windows 10
New Guest operating systems support
Support has been added for the following operating systems:

Ubuntu 17.04
Fedora 26
CentOS 7.4
RHEL 7.4
Debian 9.1
Oracle Linux 7.4
SLE 12 SP3
OpenSUSE 42.3
Guest VBS Support
Enabling VBS (Virtualization Based Security) within Windows 10 and Windows Server 2016 running as guest operating systems is now supported on VMware Workstation. You can have advanced security features like Device Guard and Credential Guard within guest operating systems.
Guest VBS support currently is only supported for Intel CPUs. For best performance, use Intel Skylake generation CPUs and above.
Virtual TPM
Workstation 14 Pro now provides a TPM 2.0 compatible virtual Trusted Platform Module for use with advanced security and encryption technologies, such as BitLocker.
VMware Hardware Version 14

New CPU enablement, including Intel Skylake and AMD Ryzen CPU support.
Secure Boot, Workstation 14 Pro introduces Secure Boot support for virtual machines to ensure only trusted code is loaded by the UEFI firmware prior to the OS "handoff" process.
Virtual NVMe support Workstation 14 Pro introduces a new virtual NVMe storage controller for improved guest operating system performance on Host SSD drives and support for testing VMware vSAN.  NVMe devices require virtual hardware version 13 / ESXi 6.5 compatibility and later.
Advanced Networking

Rename Virtual Network (Windows host only), Workstation 14 Pro can rename networks in the Virtual Network Editor for better organization.
Network Latency simulation, As well as being able to introduce Packet Loss and Bandwidth caps, Workstation 14 Pro provides new virtual networking controls for introducing incoming and outgoing Latency to virtual machines on a per-NIC basis.
ESXi Host Power Operations
The following ESXi power operations can now be performed from Workstation 14 Pro:

Shutdown
Restart
Enter/Exit Maintenance Mode
Native OVF support
With improved OVF/OVA support, Workstation 14 Pro provides an effortless walkthrough to deploy the VMware VCSA (vCenter Server Appliance) OVA package for testing and experimentation within Workstation. VCSA6.0 and 6.5 are supported.
Scan for Virtual Machines
Workstation 14 Pro now allows users to quickly refresh their VM inventory by scanning for virtual machines. It supports VMs on local folders as well as on network shared storage and USB drives.
Automatically Suspend Shared Virtual Machines Upon Host Shutdown
All running shared virtual machines will be automatically suspended(for both Windows and Linux hosts) or shutdown(Linux hosts only) when the host operating system initiates a shutdown.
Enhanced UI Experience

IP Address Display on VM Console,The IP and MAC addresses of a VM are now displayed in the VM information area. VMware Tools 10.1.15 or greater is required.
Auto clean up Windows VM disk space, Clean Up Disks now can be automated upon a VM power off. (Windows hosts only)
New GTK+ 3 based UI for Linux
Linux Workstation UI has been rewritten to support GTK+ 3.
Resolved Issues
Unable to run VMware Workstation Pro / Player 14.x after updates on Windows 10 1903VMware Workstation Pro and Player versions 14.x and earlier failed to launch on Windows 10 1903, after Windows 10 KB updates were applied.
VMware Workstation Pro 15 激活许可证
UY758-0RXEQ-M81WP-8ZM7Z-Y3HDA
VF750-4MX5Q-488DQ-9WZE9-ZY2D6
UU54R-FVD91-488PP-7NNGC-ZFAX6
YC74H-FGF92-081VZ-R5QNG-P6RY4
YC34H-6WWDK-085MQ-JYPNX-NZRA2
VMware Workstation Pro 14 激活许可证
FF31K-AHZD1-H8ETZ-8WWEZ-WUUVA
CV7T2-6WY5Q-48EWP-ZXY7X-QGUWD
VMware Workstation Pro 12 激活许可证
5A02H-AU243-TZJ49-GTC7K-3C61N
VF5XA-FNDDJ-085GZ-4NXZ9-N20E6
UC5MR-8NE16-H81WY-R7QGV-QG2D8
ZG1WH-ATY96-H80QP-X7PEX-Y30V4
AA3E0-0VDE1-0893Z-KGZ59-QGAVF
VMware Workstation Pro 10 激活许可证
1Z0G9-67285-FZG78-ZL3Q2-234JG
4C4EK-89KDL-5ZFP9-1LA5P-2A0J0
HY086-4T01N-CZ3U0-CV0QM-13DNU
Remark: Tweak for not creating vmem file and using real memory . Boot delay to 5 second.
Edit C:\ProgramData\VMware\VMware Workstation\Config.ini (This apply to all VM)
bios.bootDelay = "5000"
prefvmx.minVmMemPct = "100"
MemTrimRate = "0"
mainMem.useNamedFile = "FALSE"
sched.mem.pshare.enable = "FALSE"
prefvmx.useRecommendedLockedMemSize = "TRUE"
(Registered Silent Install) x64