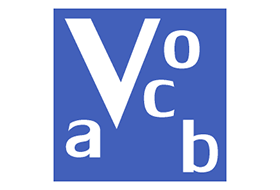 Improve Vocabulary Skills in any Subject. Improve and reinforce the vocabulary skills of your students with challenging and motivating worksheet activities created with this program.
With the ultimate in worksheet generation technology, creating lesson-enhancing support materials for the classroom will be much more enjoyable and a lot less work.
Designed for educators but ideal for anyone interested in making word searches, crosswords, word jumbles, and other vocabulary puzzles and activities, it is the ultimate all-in-one program for vocabulary education and entertainment.
Features of Vocabulary Worksheet Factory Professional / Enterprise 6
Support Materials Fast
Ultimate All-In-One Program
Simple and Powerful
Worksheets Unlimited
Many ways to enhance your vocabulary lessons
Thanks to MADARA (nsane) release
(Cracked Silent Install Repack) x86