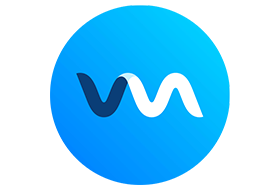 Voicemod is the best free voice changer & soundboard software for Windows (coming soon for Linux and Mac OSX). A simple online voice modifier and transformer with effects capable of converting your voice into robot, female or girl online. It's great for games and chatting as an app. In addition, it integrates perfectly with Stream Deck and Streamlabs OBS.
Use this incredible voice changer also in applications such as Wire, Vivox (Overtone), Paltalk, Mumble, Tox, Riot.im, ooVoo, Viber, Ekiga, Jitsi, Ventrilo or Hangouts. Create your Voice Skins in seconds! Voice changing for everyone! Use it in video editors too!
Voice changers or voice modulators are devices or software programs capable of changing the tone and formant of an audio signal, which in most cases comes from a microphone. These professional devices can perform this task online, real time or processing an audio file (WAV or MP3) already recorded. It-s common for mic morphers to include sound effects that serve to mask a sound.
The first versions of professional voice changers were small hardware electronic circuits whose purpose was to be used together with a phone intended to disguise. With the passage of time they have begun to use to play phone jokes, play online, to customize the vocal tone in chat tools or to trolling friends and family.
Windows 7/8/8.1/10 (64-bit)
(Installer with Crack) x64