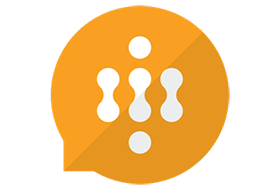 WinAutomation can automate ANY windows-based task you can imagine. Augment your own work by automating time consuming, repetitive tasks and free up valuable time for more value-added activities.
WinAutomation can automate simple administrative tasks, involving simple data transfer between systems, to complex business processes and workflows. Interact with any Desktop or Web Applications, send e-mails, work with all kinds of documents and folders, search for images on the screen, work with FTPs, databases, MSOffice products and much-much more.
WinAutomation makes it easy for any professional to build automations.
Features :-
Automate your computer-tasks through the most easy-to-use and intuitive design environment. WinAutomation is quick to learn for beginners (non-programmers), while providing complete control and flexibility for advanced users, programmers and developers. Build processes without requiring to write a single line of code.
Develop from scratch with the drag-and-drop user interface, or use the Macro Recorder and Web Recorder to automate workflows based on your day-to-day activities. Develop, configure, troubleshoot and test a Process without requiring programming skills or a technical background.
WinAutomation lets you manage and control automations based on your needs
Manage, review and control all aspects of your automations, Process properties and security settings through a single interface. WinAutomation gives users a vast range of options to customize the execution of processes to fit your working-style, whilst ensuring compliance with your organizations IT governance practices.
Get more done by running processes in parallel (Multitasker), or setup Triggers/ Schedule to execute processes in the background. Allow WinAutomation to work on your behalf in UnAttended mode, and use Logs and exception handling alerts to debug or configure processes behavior in unexpected scenarios.
Most powerful desktop automation tool.
WinAutomation v9 is powerful desktop automation software, with expanded capabilities for application control, improved automation workload efficiency and increased security.
WinAutomation v9 has arrived.
Powerful desktop automation with 8 totally new features and over 12 functionality improvements.
Better performance
With enhanced performance functionality you can now run as many concurrent processes as you want.
Increased security
Use Cryptography Actions to protect the handling of sensitive data, or use CyberArk vault to secure and store passwords.
Control More Applications Better
New features give you the power to automate legacy systems, mainframes and databases, with new integration with best-of-breed cognitive services.
Client Operating System: Windows Vista SP2 (both 32 bit and 64 bit versions) or later
Server Operating System: Windows 2008 SP2 (both 32 bit and 64 bit versions) or later
Internet Explorer version: 8.0 or higher
Microsoft Edge: 81.0.416.72 or higher
(Cracked Silent Install Repack) x86