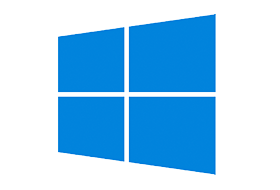 Microsoft is rolling out the next version of Windows 10 called "20H2" and the update is available for those who manually check for updates using the Settings app.
20H2 Update is not a huge release and it does not bring a major overall to key features of Windows 10, but Microsoft says this update comes with a lot of improvements that should improve overall user experience.
Microsoft is rolling out the feature update via an enablement package that allows you to update your system very quickly with a single reboot.
The features of Windows 10 version 20H2 are already included in Windows 10 May 2020 Update and enablement package is a "master switch" that would simply turn on dormant features, such as the new Start Menu.
To get the update via enablement package, Microsoft says users should be using at least the September 2020 cumulative updates. Once you've installed the cumulative updates, simply head to Settings > Update & Security and begin the download by clicking 'Download & install now" button.
Here's a list of all some noticeable new features in this feature update
Theme-aware Start Menu
This feature update will ditch the colored backgrounds live tiles in the Start Menu for partially transparent theme-aware tiles. These new tiles are supposed to match the look and feel of the new Fluent Design system.
"We are freshening up the Start menu with a more streamlined design that removes the solid color backplates behind the logos in the apps list and applies a uniform, partially transparent background to the tiles," Microsoft said.
Microsoft Edge (Chromium) is now built-in
Microsoft Chromium edge is now the default web browser on Windows 10 and it replaces the classic UWP Edge. Chromium Edge will be pre-installed on all devices that will ship with October update or newer.
Currently, Microsoft is pushing new Edge browser through the Windows Update. Starting with October 2020 Update, Chromium Microsoft Edge will be integrated directly into the operating system for the first time.
Alt + Tab improvements
In May 2020 Update or older, Alt + Tab app switcher of Windows 10 allows you to switch between the open windows of your apps (UWP or Win32), but after the October Update, Microsoft says it will show your Edge tabs right alongside the app windows.
This feature is supposed to make switching between open tabs as seamless as switching between open windows.
System settings About page is getting better
In 20H2 update, all your information found in Control Panel's System applet will be migrated into the 'About' Settings page under Settings > System > About.
This new About page now allows you to copy your system information to the clipboard, which means that you can now easily share your information with Microsoft tech support for debugging.
Other improvements
Tablet experience for 2-in-1 devices: When you detach the keyboard on Surface Book-like devices, Microsoft's notification toast asking you to switch to tablet mode will no longer appear.
Refresh rate: You can now change your display refresh rate from Settings > System > Display > Advanced display settings.
Modern Device Management (MDM) improvements
Windows 10 2004 system requirements
RAM
1 gigabyte (GB) for 32-bit or 2 GB for 64-bit
Hard disk space
32GB or larger hard disk
CPU
1 gigahertz (GHz) or faster compatible processor or System on a Chip (SoC):

– Intel: Up through the following 10th Generation Intel Processors (Intel Core i3/i5/i7/i9-10xxx), and Intel Xeon W-12xx/W-108xx[1], Intel Xeon SP 32xx, 42xx, 52xx, 62xx, and 82xx[1], Intel Atom (J4xxx/J5xxx and N4xxx/N5xxx), Celeron and Pentium Processors

– AMD: Up through the following AMD 7th Generation Processors (A-Series Ax-9xxx & E-Series Ex-9xxx & FX-9xxx); AMD Athlon 2xx processors, AMD Ryzen 3/5/7 4xxx, AMD Opteron[2] and AMD EPYC 7xxx[2]

– Qualcomm: Qualcomm Snapdragon 850 and 8cx

Screen resolution
800 x 600
Graphics
Compatible with DirectX 9 or later with WDDM 1.0 driver
Internet Connection
Required
 Official song is HERE
More video from Microsoft HERE
Windows 10 20H2 ESD