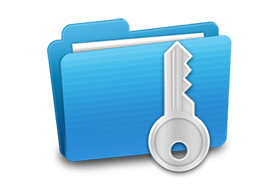 Hide, encrypt personal files, photos, videos and other personal data from your PC.
Encrypt Files & Folders
To encrypt files, you need to create an encrypted partitioned drive first, then drag and drop your files and folders to the encrypted drive. The files and folders will be hidden and encrypted after you close the program. With its great protection, others will not be able to open, read, modify, delete, move, copy the encrypted files and folders, or even not be able to see them.
Hide Files & Folders
With Wise Folder Hider, you can easily hide your files and folders. Protect your private or important data from unauthorized access and deletion. The second level password for specific file, folder or drive also increases security.
Hide USB drives
In many cases, you need to share a USB drive with others and some sensible files will be read by others. With Wise Folder Hider 4, you can hide and password protect your personal file and folders on the USB stick with one click. Even the USB drive is lost, the important files will not be stolen.
Make Encrypted Files Portable
The new version of encryption can let you manage the encrypted files in batches. What's more, the encrypted drive is removable and portable. You can use it just like using a USB drive or even create the encrypted drive directly on the removable drive.
Multiple Layers of Password Protection
When you first use Wise Folder Hider, you need to setup a login password. Inside the program, you can set a second level password for each file, folder, USB drive and encrypted drive. Anyone else can't uninstall the program without login password or delete the protected and encrypted drive without the second level password.
Thanks to Radixx11 keygen
(Installer with activator) x86