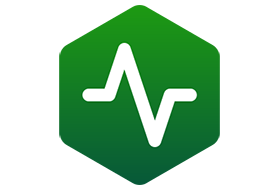 A free, simple and lightweight app for monitoring memory timings on Ryzen platform.
ZenTimings shows you all the important memory timings, voltages, Infinity Fabric and Memory Controller clocks. No matter the motherboard vendor, the app should help you see what DRAM parameters are applied.
System Requirements
AMD Ryzen, Threadripper or EPYC processor
.NET Framework 4.5 or newer (v3.5 for the legacy app)
WinRing0 (bundled with the app)
InpOut (bundled with the app)
Supported OS: Windows XP*/2003*/Vista/7/8/10 (32bit and 64bit)


* Note: Windows XP and 2003 only supported with the legacy app
v1.3.0 (November 24th, 2023)
Enhanced compatibility with StormPeak and Genoa, offering partial support. Thanks Forks, Seby9123 and safedisk.
Introduced initial support for Mendocino and Phoenix.
Optimized the refresh process for power management tables, enhancing efficiency.
Improved support for Dali cores.
Addressed and fixed issues with the PM table of Picasso.
Fix saved window position out of bounds.
Simplified the versioning scheme for better clarity.
Improved compatibility with future unsupported AMD processors.