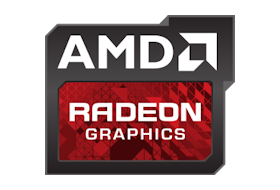 AMD Radeon Adrenalin Edition is the graphics and HD video configuration software. It delivers unprecedented control of performance and visual quality with ATI Radeon graphics processors.
AMD Radeon Adrenalin Edition is AMD's revolutionary new graphics software. It has a redesigned user interface, supercharged graphics performance, remarkable new features. Also an innovation that redefines the overall user experience. At no additional charge.
AMD new streamlined user interface gets an updated name. "AMD Catalyst Control Center" is now "Radeon Settings". It enables the best from AMD graphics hardware. User-friendly Radeon Settings is lightning fast, looks sharp, works smoothly.
AMD Radeon Software Adrenalin Edition delivers extraordinary performance and precise control of graphics, video, displays. Also it delivers intuitive functionality. That requires less effort and fewer mouse clicks than its predecessor.
AMD Radeon Adrenalin Edition advances:
Fast high-speed game loading with Shader Cache.
Optimized Flip Queue Size provides users with the very latest keyboard and mouse positional information while gaming
Frame Pacing: smoother gaming enhancements enabled on DirectX 9 games
Enhanced image quality for 1080p media content scaled to 4K using adaptive directional filtering technology
Fine-tuned Dynamic Contrast algorithm
Enhanced Video quality settings for 6th Generation A-Series AMD APUs
Display Port to HDMI 2.0 dongle support
Customizable display settings with fine tuning for resolutions, timings, and refresh rates
AMD FreeSync technology enhancements. AMD CrossFire support for DirectX 9 games and low frame rate compensation for smoother gameplay
Incredible power efficiency for select products and applications through power optimizations
Frame Rate Target Control enhancements, including power saving capability. Also support for DirectX 9 games and extended range for target control (20 – 200 FPS)
Virtual Reality is at the cusp of launching into the consumer marketplace. Tens of thousands of developers are working on a wide array of applications. The latter are simulation, gaming, entertainment, education, social media, travel, medicine, real estate, ecommerce, and more.
AMD LiquidVR SDK platform provides software functionality to simplify and optimize VR development. LiquidVR unlocks many unique hardware features. They seamlessly interplay with VR headsets to help enable smooth and immersive VR experiences.
AMD Radeon Software Crimson Edition enables all LiquidVR features. That are validated and tested by VR headset manufacturers and ecosystem partners.
Support the following Microsoft Windows platforms:
Windows 10 (32 and 64-bit version)
Windows 8.1 (32 and 64-bit version)
Windows 7 (32 and 64-bit version with SP1 or higher)
Package Contents:
Radeon Software Adrenalin 2019 Edition 19.6.1 Driver Version 19.10.15.09 (Windows Driver Store Version 26.20.11015.9003)
Support For
Microsoft Xbox Game Pass for PC
Fixed Issues
AMD Link virtual or external game controllers may not function on some installs of Radeon Software.
Added Vulkan Support
VK_EXT_depth_clip_enable

This extension allows the depth clipping operation, that is normally implicitly controlled by the driver to be controlled explicitly by the application instead. This is useful for translating Direct3D content, which assumes depth clamping is always enabled, but depth clip can be controlled by the DepthClipEnable rasterization state.

VK_EXT_memory_priority

This extension allows applications to set a priority value at memory allocation time, which could be used to determine which allocations are more likely to remain in device local memory if heap limits are reached.

VK_EXT_memory_budget

This extension adds support for querying the amount of memory used and the total memory budget for a memory heap.

VK_KHR_vulkan_memory_model

This extension formally defines how to synchronize memory accesses to the same memory locations performed by multiple shader invocations.

VK_EXT_debug_utils

This extension allows developers to obtain more debug information. When combined with validation layers, more detailed feedback on the application's use of Vulkan can be further obtained.

VK_KHR_depth_stencil_resolve

This extension adds support for automatically resolving multisampled depth/stencil attachments in a subpass in a similar manner as for color attachments.

VK_KHR_shader_float16_int8

This extension allows use of 16-bit floating-point types and 8-bit integer types in shaders for arithmetic operations and improves usability of those types by adding implicit conversions.

VK_EXT_transform_feedback

This extension adds transform feedback to the Vulkan API by exposing the SPIR-V TransformFeedback and GeometryStreams capabilities to capture vertex, tessellation or geometry shader outputs to one or more buffers.
DOWNLOAD Radeon Software Adrenalin Edition