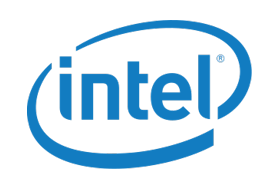 Intel Chipset Device Software (formerly Chipset Software Installation Utility) is often referred to as the chipset driver or chipset drivers. This is a common misconception. A driver is a program that allows a computer to communicate a piece of hardware.
The Intel Chipset Device Software, however, is not a driver, nor does it include drivers. It contains information files (INFs). An INF is a text file that provides the operating system with information about a piece of hardware on the system.
In the case of the current Intel Chipset Device Software, that information is primarily the product name for the piece of hardware. This allows the operating system to show the correct name for that piece of hardware in Device Manager.
If a chipset is released well after an operating system, the INF allows the operating system to identify all the pieces of the chipset.
Intel and Microsoft work together to include information on both current and future chipsets in new operating systems so, in many cases, the operating system will recognize all the pieces of the chipset even without the INF. The best rule of thumb is that, unless you are installing an operating system, you don't need to install this Chipset INF Utility.
If you do install this Intel utility after installing the operating system, and the installation program recognizes that some or all of the product names in Device Manager match the product names in the included INF files, it just won't install those INF files.
Intel Chipset Device Software supports operating systems:
Microsoft Windows 7
Microsoft Windows 7 x64
Microsoft Windows Server 2008 R2 x64
Microsoft Windows 8
Microsoft Windows 8 x64
Microsoft Windows Server 2012 x64
Microsoft Windows 8.1
Microsoft Windows 8.1 x64
Microsoft Windows Server 2012 R2 x64
Microsoft Windows 10
Microsoft Windows 10 x64
Microsoft Windows Server 2016 x64
Microsoft Windows Server 2019 x64
This download is valid for the product(s) listed below.
Intel® B150 Chipset
Intel® B250 Chipset
Intel® B360 Chipset
Intel® Chipset Software Installation Utility
Intel® H110 Chipset
Intel® H170 Chipset
Intel® H270 Chipset
Intel® H310 Chipset
Intel® H370 Chipset
Intel® Q150 Chipset
Intel® Q170 Chipset
Intel® Q250 Chipset
Intel® Q270 Chipset
Intel® Q370 Chipset
Intel® X299 Chipset
Intel® Z170 Chipset
Intel® Z270 Chipset
Intel® Z370 Chipset
Mobile Intel® HM170 Chipset
Mobile Intel® HM175 Chipset
Mobile Intel® HM370 Chipset
Mobile Intel® QM170 Chipset
Mobile Intel® QM175 Chipset
Mobile Intel® QM370 Chipset
Mobile Intel® QMS380 Chipset