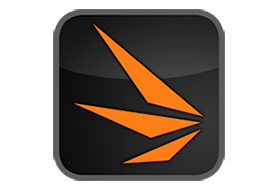 3DMark will help you test your gaming equipment. Do you play on a personal computer, laptop or tablet? 3DMark has all the tools for your platform to test gaming performance. 3DMark will help you test your hardware in basic popular base and such resolutions as 2K and 4K and even super extreme 5 and 8K. This benchmark includes 7 pre-configured test packages for different configurations. Such as: tablet or smartphone, laptop with basic performance, gaming laptop, gaming personal computer and DR.
Futuremark develops its tests taking into account the opinion of companies such as NVIDIA and AMD, listening to everything a little bit with varying success, so the benchmarks they get relatively honest, without a clear bias in anyone's direction. Because 3DMark is widely used by users and manufacturers, the results database contains numbers from millions of different systems. This feature makes this test package very convenient for comparing performance relative to other systems, including acceleration, and is often used by overlockers. And the specialized press considers 3DMark one of the mandatory tests for its materials, even taking into account the availability of gaming applications.
3DMark is available in three versions: free Basic Edition, Advanced Edition (for $24.99) and Professional Edition (for $995).
Even in the free Basic Edition, all tests are available, but only with standard settings – without the possibility of changing them. And there is also no support for Extreme for the Fire Strike test. That is, in this version, it is available to run three tests in the default settings, and the results are shown on a special HTML page only with an active Internet connection. 3DMark Basic Edition includes:
ice Storm, Cloud Gate and Fire Strike;
The ability to test on any hardware from tablets to PCs
Ease of use
A free account to publish and compare results. 3DMark Advanced Edition includes:
the ability to run tests separately;
Unlocked Fire Strike Extreme presets
Learn how to limit PC performance in current settings.
The possibility of repeating the cycle to improve stability
Auto-saving test results offline. 3DMark Professional Edition includes:
q license for commercial use;
Automation through a command line
Image quality setting
tool: Private offline results option
Export results to XML.
It is logical that the minimum requirements for running the Windows version of 3DMark include the operating system starting with Windows Vista (with the installation of the DirectX 11 platform update), Windows 7 and Windows 8 are also supported. The requirements of 3D tests for the processor are small by modern standards – enough is any dual-core CPU AMD or Intel with a frequency of 1.8 GHz. The minimum RAM is 2GB, but it's recommended for 4GB (at the current price of RAM modules, this recommendation is also warranted), and storage requires about 3GB.
The most important thing here is to support DirectX's hardware capabilities with a graphics
card. The minimum GPU requirement includes Direct3D9 compatibility, but running all tests will require a Direct3D1 video core and at least 1GB of video memory. The minimum level of support for DirectX 9 includes support for The Shader Model 3.0, minimum 128MB of video memory, and WDDM 1.1 drivers. The latter requirement ticks off, for example, the Radeon X1000 video cards, for which there are simply no WDDM 1.1 drivers. Thus, the minimum graphics cards for 3DMark are the AMD Radeon HD 2000 series (two tests are launched: Ice Storm and Cloud Gate), the NVIDIA GeForce 7000 series (Ice Storm only) and the built-in Intel GMA X4500 (Ice Storm only).
Depending on the 3DMark test, the requirements for video memory volume are
different. Thus, Ice Storm requires 128MB of local video memory, the Cloud Gate test already requires 256 MB, Fire Strike normally uses 1GB of video memory, and in extreme "Extreme" mode – and at all 1.5 GB of memory and 4GB of RAM. Although systems that have video cards with less video memory can run, they will show too little performance.
3DMark Compatibility
Minimum requirements
| | |
| --- | --- |
| OS | Windows 10, 64-bit |
| Processor | 1.8 GHz dual-core CPU |
| Memory | 4 GB of system memory |
| Graphics | DirectX 11 |
| Hard drive | 6 GB free space |
Recommended requirements
| | |
| --- | --- |
| OS | Windows 10, 64-bit |
| Processor | 1.8 GHz dual-core CPU with SSSE3 |
| Memory | 4 GB of system memory |
| Graphics | DirectX 12 with 3 GB graphics memory |
| Hard drive | 6 GB free space |
Changes in 3DMark 2.25.8056 (2022-12-22):
Fixed an issue where Speed Way did not correctly check if Windows 10 systems were on version 21H2 or later.
Fixed an issue where the Unlimited Modes of Wild Life, Wild Life Extreme, and Ice Storm would allow custom runs to be started, even though the workload does not support Unlimited custom runs.
Fixed an issue where the wrong GPU could be automatically selected if Speed Way was started from the 3DMark app home page.
Fixed a rare issue that could prevent the 3DMark App UI from starting.
Fixed an issue where corrupted data in the SSD serial number field could prevent SystemInfo parsing.
Fixed incorrect aliasing of camera post effects target and lens reflection work textures in the Time Spy demo scene.
Fixed an issue in Time Spy where Unicode characters in the output file path for logs could cause the test to fail.
Fixed new DX12 validation layer errors and warnings in Time Spy.
Fixed an issue where the VS. Mode fps graph for Speed Way is incorrectly synced.
Fixed an issue where the Speed Way interactive mode loading screen would display incorrectly on ultrawide monitors
Professional Edition
Added missing command line definition file for the Speed Way Stress Test
Added command line switch support for GPU selector in tests that support it, such as DirectX 12 and Vulkan tests.
(Installer)
Medicine – Keygen Crude (Thanks for Maia)