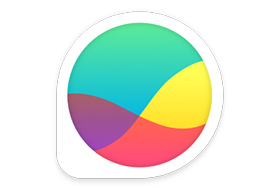 Instantly see who or what your PC is talking to on GlassWire's network monitoring graph, plus see what your PC may have connected to in the past.
Detect spyware, malware, badly behaving apps, and bandwidth hogs, then block their connections.
GlassWire warns you of network related changes to your PC, or unusual changes to your apps that could indicate malware.
Monitor other PCs on your network and get alerted when new unknown devices join your WiFi.
Network Data Usage Monitoring
Keep track of your data usage on your PC or mobile phone and get alerted before going over data limits.
Go back in time with GlassWire's network time machine to see what your PC was doing while you were away.
Get alerted every time a new app accesses the network, and block it if necessary.
See detailed network usage statistics broken down by IP/Host, app, network traffic types, and more.
Personal Firewall Software
Allow Deny Firewall
Turn on "Ask to connect" mode to allow or deny new app connections.
Set up custom firewall profiles for different scenarios.
See what IP addresses your apps are connecting to, and instantly see what countries those hosts are in.
System Requirements
Microsoft Windows 7, 8, 10 (x86,x64)
Intel Celeron 2GHz
1 GB RAM
Microsoft Windows 7, 8, 10 (x86,x64)
Intel Core 2 Duo or Faster Processor
4 GB RAM
Version 2.3.413 – (May 24, 2022)
Hash Full # 3B9BAEC3B60193CEF41B76DCB781284C43DE653B47F494301294439FFDD5D60D
Hash Lite # 1BA1A4C3911A9783CFCAF0A2B3B5A073AC7CAF6EE4473A6342BE241279238369
Added notification if the firewall is disabled.
Fixed an issue with alerts tab scrolling.
Improved grey button colors for increased usability.
Fixed an issue that could cause data to be lost on restart with some unusual situations.
Fixed an issue where our service would not start with some unusual situations.
Fixed an issue that cause GlassWire to revert to free mode for some users in some situations.
Increased the minimum size of the GlassWire window.
Fixed a bug that could cause VirusTotal results to show an incorrect app name in some situations.
Fixed an issue where auto-updates can sometimes fail.
GlassWire now automatically marks an alert as read if the user clicks on the related desktop alert window.
Improved remote connection UI and behaviors.
Special thanks to bb2018 release to make this posible…… (password = bb2018)

Windows firewall services is needed to enable…
Antivirus bypass the Glasswire folder is neeeded
(Activated Silent Install Repack) x86