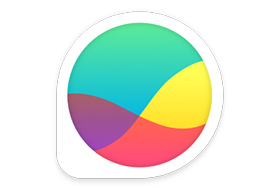 Instantly see who or what your PC is talking to on GlassWire's network monitoring graph, plus see what your PC may have connected to in the past.
Detect spyware, malware, badly behaving apps, and bandwidth hogs, then block their connections.
GlassWire warns you of network related changes to your PC, or unusual changes to your apps that could indicate malware.
Monitor other PCs on your network and get alerted when new unknown devices join your WiFi.
Network Data Usage Monitoring
Keep track of your data usage on your PC or mobile phone and get alerted before going over data limits.
Go back in time with GlassWire's network time machine to see what your PC was doing while you were away.
Get alerted every time a new app accesses the network, and block it if necessary.
See detailed network usage statistics broken down by IP/Host, app, network traffic types, and more.
Personal Firewall Software
Allow Deny Firewall
Turn on "Ask to connect" mode to allow or deny new app connections.
Set up custom firewall profiles for different scenarios.
See what IP addresses your apps are connecting to, and instantly see what countries those hosts are in.
System Requirements
Microsoft Windows 7, 8, 10 (x86,x64)
Intel Celeron 2GHz
1 GB RAM
Microsoft Windows 7, 8, 10 (x86,x64)
Intel Core 2 Duo or Faster Processor
4 GB RAM
Version 2.3.343 – (September 20, 2021)
Hash Full # 48748BB5CF39E3899D01DB6F077224639B46778E62D9209A2E5B61DE41CE2790
Hash Lite # B79A5C6141EAC319B939867C8A1F8CFD2999EF9024E0A50B8D3BC52962D7DEFB
GlassWire alerts are now completely redesigned! Now you can manage your alerts in a much easier way. Set unimportant alerts as "logs" where they don't show up on the desktop, then set other alerts as "important" where they do. Go to our alerts pane, then go to the top left and click the small settings icon. Next choose "alerts settings" to set up any security alerts however you prefer!
GlassWire "while you were away" summaries now appear on the alerts pane.
Some alerts are now on by default for new users, but the less important alerts appear under the alerts "logs" area.
Receive a lot of GlassWire alerts at once? Now the alerts are stacked one on top of each other, so they don't take up so much of your screen real estate.
It's now possible to make alerts unread. Mouse over the alert you want to make unread, then click the three dot menu on the right side.
Many other fixes and improvements. Find an issue? Let us know in our forum, or email us.
Special thanks to bb2018 hook
(Installer with Crack) x86