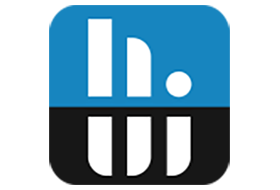 HWiNFO, HWiNFO32 and HWiNFO64 are professional hardware information and diagnostic tools. They support latest components, industry technologies and standards.
These tools are designed to collect and present the maximum amount of information possible about computer's hardware. And makes them suitable for users searching for driver updates, computer manufacturers, system integrators and technical experts as well.
Retrieved information is presented in a logical and easily understandable form and can be exported into various types of reports.
HWiNFO also display information about our BIOS, ports, mainboard slots, and even System Enclosure, when it's available. We ran the benchmarking tests on our CPU, RAM, and disk. The Results include a really neat Compare option that displays similar hardware with our results in ranked graphs.
The System Summary collects all the important stuff in one compact, efficient view. That include CPU and RAM use, graphics, drives, and clock timings. Aside from drop-down lists for selecting CPU or GPU cores or RAM modules, there are no controls on the System Summary, only data displays. The split view lets you move each interface separately. It can be handy for tweaking or troubleshooting with multiple open windows.
HWiNFO32/ HWiNFO64 is FREEWARE and updated frequently (daily) with recognition of new hardware, technologies and features.
Comprehensive hardware information
System health monitoring (Thermal, Voltage, Fan, Power)
Table, Logfile, Graph, Tray, Gadget, LG LCD reporting
Full 32-bit and 64-bit Application
Text, CSV, XML, HTML, MHTML report formats
Periodical updates
Windows XP/Vista/Server 2003/2008/2012/2016/ Windows 7/8/10
Platform: 64-bit (x64 / AMD64)
Available as HWiNFO64 SDK (Custom Client) !
Latest v6.28
Released on Jun-24-2020
Fixed and improved monitoring of VR VCC sensor on Intel SVID VR systems.
Added per-rail voltage and power monitoring on NVIDIA GPUs.
Enhanced sensor monitoring on ASUS ROG STRIX B460 series.
Fixed a possible crash on some systems with down-cored CPUs.
Added reporting number of RT and Tensor Cores for NVIDIA (requires R445+).
Enhanced sensor monitoring on ASUS Pro WS W480-ACE.
Enhanced sensor monitoring on ASUS ROG STRIX B550-E/I GAMING.
Enhanced sensor monitoring on ASRock H470, B460 and H410 series.
Enhanced sensor monitoring on ASRock W480 Creator.
Improved support of hybrid CPUs (Alder Lake).
Enhanced sensor monitoring on GIGABYTE B550 series.
Enhanced sensor monitoring on MSI B550 series.
Added dedicated support of LSI MegaRAID controllers. Requires LSI storelib*.dll libraries.
Fixed support of Intersil ISL69269 VRM.
Added monitoring of Power Reporting Deviation on AMD Ryzen CPUs.
Enhanced sensor monitoring on ASUS ROG STRIX B550-F and PRIME B550 series.
Enhanced sensor monitoring on ASUS TUF GAMING B550-PLUS.
Added NVIDIA A100.
(Useful sensor to read GPU memory error)
Download:
Installer:
https://www.fosshub.com/HWiNFO.html?dwl=hwi_628.exe
https://www.hwinfo.com/files/hwi_628.exe
Portable:
https://www.fosshub.com/HWiNFO.html?dwl=hwi_628.zip
https://www.hwinfo.com/files/hwi_628.zip
Portable PAF Format: https://www.fosshub.com/HWiNFO.html?dwl=HWiNFOPortable_6.28.4200_English.paf.exe