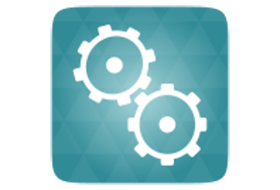 Kutools for Excel is a handy Excel add-in with more than 300 advanced features to simplify various kinds of complicated tasks into a few clicks in Excel. For example, Excel users can easily combine worksheets with several clicks, merge cells without losing data, paste to only visible cells, and so on. Undoubtedly, this powerful and user-friendly add-in will save Excel users a mass of working time and greatly improve working efficiency.
Insert Bullet
Quickly insert bullet symbols or bulleted list to multiple cells at once.
Insert Numbering
With this feature, you can insert list of numbering into multiple cells quickly and easily.
Remove time from date
Quickly and easily remove time from the date time format cells, and only leave date format.
Toolbar Mode
You can change to different toolbar mode according to your computer screen resolution. If you have higher computer screen resolution, you can choose to use the Medium or Wide toolbar mode. By doing this, it will display more functions in your Ribbon interface.
Off-line html help document is available
The Help document has been added for Kutools for Excel in this version. You can access the off-line help document.
Currency Conversion
Adding the currency abbreviations before each currency in the dialog box to make this feature more clearly and intelligibly.
(Registered Silent Install Repack) x86