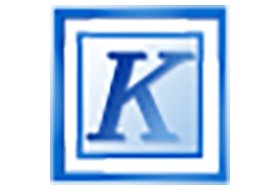 Kutools for Microsoft® Word is a powerful add-in that frees you from time-consuming operations which the majority of Word users have to perform daily! It contains groups of tools for saving hours of your time! You can use it to easily rename a document, copy a document file and paste the document file to any file location as you want, insert captions, and so on.
Easily manage document's content
The add-in has been designed to help users manage the content of their documents much easily than before, courtesy of features such as document snapshot, auto-text, and support for bookmarks. The program allows users to insert and remove bookmarks with only a few mouse clicks while also making it easy for them to access the bookmarks pane for additional management options.
With the help of this add-in, users can copy multiple documents at the same time, as long as they are already open in Word. It also offers fast access to the document's location or the default save location.
Manage page breaks and tables
The application comes with a series of breaks management features and makes it easy for users to remove any unnecessary breaks, regardless of whether they are page breaks or column breaks. Moreover, it can be used to remove the breaks from an entire document or only from a specific section. Users are provided with the option to select all tables in the document with a single click, and they can also select only single-row, single-cell or single-column tables. Moreover, the program can select only specific rows or columns from all tables, for increased management capabilities.
In addition to offering various breaks and table management capabilities, the program can be used to select, paragraphs with a single mouse click, based on given properties.
Enjoy text conversion features
The add-in can be used to perform a series of text conversion operations, allowing users to transform tables in their documents to plain text fast. Moreover, it includes support for converting lists to text with a single click, an option that can save users a lot of time. Overall, KuTools for Word is an easy-to-use Microsoft Word add-in that expands the capabilities of the application with various document and content management capabilities, allowing users to perform a series of operations with only a mouse click, thus saving them important time and money.

Compatible With:
– Microsoft Office Word 2003
– Microsoft Office Word 2007
– Microsoft Office Word 2010 (32bit)
– Microsoft Office Word 2010 (64bit)
– Microsoft Office Word 2013 (32bit)
– Microsoft Office Word 2013 (64bit)
– Microsoft Office Word 2016 (32bit)
– Microsoft Office Word 2016 (64bit)
– Microsoft Office Word 2019 (32bit)
– Microsoft Office Word 2019 (64bit)
Support Office (32/64): Microsoft Word 2003, 2007, 2010 (32/64), 2013, 2016, 2019 and 2021 (32/64) / Office 365.
Support System (32/64): Windows 7/8/8.1/10/11, Vista, Windows Server 2003-2019, Citrix System / Windows Terminal Server. It's not compatible with MAC!
Thanks to OnLyOnE release… Version 10 removed due fail.

(Cracked Silent Install Repack) x86 x64