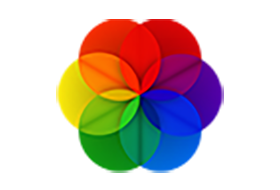 Animated desktop wallpapers, bring your desktop to life! Live wallpaper for windows.
FOSS
Lively is Free and Open Source Software, no features are behind a paywall; eveything is made for the community with love
Silent
Wallpaper playback pauses when fullscreen application/games are run (~0% resource usage.)
Customisable
Use dynamic & interactive webpages, 3D applications, audio visualisers as wallpapers.
Multiple Screens
Supports multiple monitors, HiDPI resolutions, Ultrawide aspect ratios and many more.
Simple
User experience focused, Just drop videos & webpages into lively window to set as wallpaper.
Feature Packed
Stream wallpapers, Automatic tile generation, Multiple video players, Performance settings and more…
System Requirement
OS: Windows 10 1903 or above
Processor: Intel i3 or equivalent
Memory: 2048 MB RAM
Graphics: HD Graphics 3000 or above
DirectX: Version 10 or above
Storage: 1GB available space
Changelog 1.1.8.0 – January 11, 2021
Lively v1.0 onwards REQUIRE Windows 10 version 1903 or above.
Feature trailer: youtu.be/cPV_e6psq1g
New Wallpaper screen recorder added to wallpaper preview window.
Convert any wallpaper type to video file.
New Play audio only on desktop option added (Settings -> Audio)
Automatically mute wallpaper audio when not focused on desktop.
Gif player settings now control the wallpaper player for both gifs and pictures.
#260
Fixed webpage wallpaper fetch query not working.
#167
Fixed a bug where exported Lively .zip files can have incorrect filename/extension.
Updated youtube-dl, mpv player and some core libraries.
Updated Turkish, Malay, Spanish and Greek translations.
Remark: I'm on Windows 10 2019 LTSC never tested.
Homepage: https://rocksdanister.github.io/lively/
GitHub: https://github.com/rocksdanister/lively
Changelog: https://github.com/rocksdanister/lively/releases
Download page: https://github.com/rocksdanister/lively/releases
Download: https://github.com/rocksdanister/lively/releases/download/v1.1.8.0/lively_setup_x86_full_v1180.exe