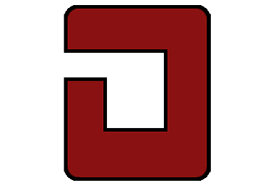 OCCT is the most popular all-in-one stability check & stress test tool available. OCCT is great at generating heavy loads on your components ( CPU, GPU, Memory, GPU Memory & Power supply ) , and aims at detecting hardware errors or stability issues faster than anything else. A monitoring engine is also embedded, to ease diagnostic and see how your computer reacts under heavy load using graphs.
6 TESTS
OCCT includes 6 different tests : OCCT and Linpack for your CPU, Memory for testing system RAM, 3D and VRAM for your Graphic card, and Power to stress your power supply. You can even monitor your PC while using an external app to generate reports using the Monitoring-only test !
MONITORING
OCCT will monitor your computer's reading and present you real-time graphs showing you temperatures, voltages, fan speed, frequencies, component usage, and power consumption during your tests. We are using the AWESOME engine from HwInfo !
BUILT-IN PROTECTION FOR YOUR COMPUTER
Worried about frying your components ? Turn the maximum temperature threshold in OCCT's options ! Should a component reach this critical temperature during a test, OCCT will stop itself immediately.
TEST REPORT
At the end of a test, you will be able to save a full graphical report of what happened during the test, for diagnostic purposes.
Changelog
Fixed : without a license, if this part of OCCT was left open, the popups would pile up and you had to wait and click X popups. Now, only one of them will be displayed.
Cpu
Only the first core will be checked by default instead of every core. This part of the UI screams for clarification.
Changelog
Main
Rewrote and optimized OCCT's core scheduler
Main
Every test (but linpack) now detect if the GUI has crashed and stops accordingly
Main
Switched to 7z for the internal format of my tests to save exe space
Main
The test files are now upacked on startup to gain time when starting
Main
Dependencies are installed upon startup (this is especially true for the new 3D test)
Main
Added the ability to stop on WHEA error ( enabled by default for Benchmark and Stability certificates)
Ui
Sliders can now be controlled using up and down on your keyboard for precise selection
Ui
Lots of updates and minor bugfixes
Gpu3DAdaptive
Introducing the revolutionary 3D test, based on Unreal engine, with dynamic load options !
Gpu3DAdaptive
Introducing Variable mode, where the load will gradually increase from a set value to another, at a rate you specify. Test your whole GPU Curve with a single click !
Gpu3DAdaptive
Introducing Switch mode, where the load will switch very fast between two set values. Perfect for generating transient loads !
Benchmark
Added a retry button in case the upload fails
StabilityCertificate
Introducing Stability certificates, allowing you to test your components using a predefined test, and share your report online to prove your computer is stable. GPU and System stability certificates will come later !
StabilityCertificate
Available for CPU & Memory at first, in Bronze / Silver / Gold / Platinum levels
StabilityCertificate
The number of slots per license is limited ( each report consumes a slot). The number of slots depends on your license, and Patreon sub level. I had to do this as a single certificate can be heavy, and storing that data is costly sadly.
StabilityCertificate
You can manage the slots in your account menu
Enterprise
Added verbs to the command-line options of OCCT GUI & Command line ( use –help for more info )
Enterprise
Greatly updated the report – it is now much closer to the stability certificate display of my website
Translation
Updated for v11 (thanks to everyone !)
Thanks to INTERNAL-BTCR and flash13 sharing

(Retail) x64