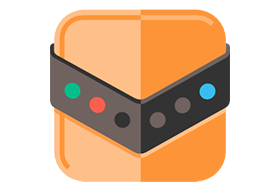 Reg Organizer® is a feature-packed program that provides integrated services for Microsoft Windows. The software speeds up and optimizes your operating system, freeing up additional system resources.
The utility allows you to remove unwanted programs from the system and search for traces of the uninstalled program. If there are "heavy" programs that run automatically on start-up in your Windows operating system, disabling them in an advanced startup manager can in some cases speed up the boot time and operation of your operating system. The disk cleanup feature frees up space on your system disk. And this is only part of features in the utility.
System Requirements
Operating system: Microsoft Windows 10 / 8 / 7 / Vista (32-bit and 64-bit)
RAM: from 256Mb
Disk space: 50Mb
Administrator rights
Main Features
Using Reg Organizer to uninstall programs and remove its traces will help remove unwanted applications and their traces, thereby preventing littering up the registry and computer disks. This is very useful because not all programs delete their leftover and configuration files in the system registry after removal. This feature is powered by the Full Uninstall™ technology, developed by our experts.
Advanced Startup Manager will help you control applications that automatically run with whenever your operating system is started. This would enable you to free up valuable resources for other purposes and in some cases speed up the boot time and operation of your Windows operating system.
With the automatic cleanup feature, you can delete large amount of unnecessary information and free up space on the system disk. It can also enable you to remove unwanted updates, old Windows versions and much more.
Ability to change many undocumented Windows settings (tweaks). In particular, it can accelerate the work of your system by sending the system a command to increase cache memory size or by unloading unused libraries, etc.
Advanced Registry Editor in Reg Organizer allows you to perform various operations with the system registry – you'll be able to export, import, copy key values and do much more. The Registry Editor has much more features than the Registry Editor found in Windows.
Search & Replace in the registry allows you to find the keys related to the application in question and delete them if necessary. This is useful, for example, in the case where an application does not have an uninstall tool and after it has been "manually" deleted, unwanted files remain in the registry, which can affect other applications. At the same time, Reg Organizer makes a deeper search and often allows you to find even those keys associated with this application that can't be found by other similar programs.
Defragmenting and compressing the registry: Increase the performance of the registry and consequently the overall performance of your system.
The registry file editor is designed to edit keys and parameters, and to add and delete the content of.reg files. It is a very useful tool for transferring program settings from one computer to another. Unlike Windows Registry Editor (regedit), this registry file editor can create modular reg files containing various branches of registry keys.
Viewing registry files (*.reg) before importing their contents will enable you to examine the data before importing. When you view a reg file that you want to import, its contents are displayed as a tree in Reg Organizer. This allows you to visualize all the keys that will be imported into the registry.
Tracking registry keys will help monitor the actions of any program and see all changes made to the registry in detail.
v. 9.30 20/09/2023
Applications tool:

Uninstalling multiple applications at once is now faster. If you choose to uninstall multiple applications at once, you only have to go through the uninstall screens once, rather than repeating the same steps for each application you want to uninstall.
These options became available for some applications during uninstall:

Speed Up the Standard Uninstaller by Hiding Unnecessary Windows.
Standard Uninstaller Only. No Traces Lookup.
Forced Uninstall: No Standard Uninstaller.

When uninstalling applications, an extra screen has been removed that suggested searching for their traces in the system. Now the search starts automatically when the standard uninstaller finishes, and you will shortly see the number of application traces found in the system.

A search field to find the item you are interested in was added to the cleanup location's items browsing window.
Alphabetical sorting when you click the list columns in the System Cleanup and Private Data Cleanup settings sections.
Bugs fixed:

Installing applications with tracing could hang or fail immediately after launch (due to the influence of drivers of certain applications).
When reopening the application installation with the tracing window, the button at the bottom had the wrong text ("Finish" instead of "Forward").
When you uninstall an application using the Applications tool, you may receive an unnecessary duplicate notification that the application has been deleted.
Applications tool: When filtering applications using the search box, some items were missing from the list.
When renaming a key in the registry editor, it was copied instead.
Startup Applications tool: It was impossible to remove RunOnceEx type items.
Thanks to Patcher by Max << Crazy | Doctor x64 patch only

Change 32 or 64 chooser exe to batch
(Cracked Silent Install Repack) x86 x64