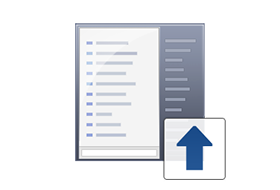 StartIsBack is fully native lightweight zero-privileges program, cheap and fair, fast, stable and secure. Boot to desktop; Original fully-featured Windows start menu; Desktop and Modern interfaces clearly separated; Make Start screen clutter-free; Totally native; Rich customization and configuration; And More to come!

Your faithful desktop friend which helps you:
– Launch programs you use frequently
– Open documents you're working on
– Find stuff you're looking for
– Go to system places in one click
– Easily shut down your system
– Feel at home with new Windows
StartIsBack++ can:
– Fine-tune taskbar color
– Add taskbar translucency with blur
– Show live badges for modern apps
– Restore larger taskbar icons
– Reduce OS resource usage
English, Russian, Brazilian Portuguese, European Portuguese, French, Danish, Greek, Italian, Turkish, Spanish, German, Polish, Czech, Croatian, Slovak, Finnish, Korean, Dutch, Norwegian, Serbian, Slovenian, Bangla, Hungarian, Swedish, Simplified Chinese, Indonesian, Arabic, Thai, Traditional Chinese, Farsi, Ukrainian, Lithuanian, Bulgarian, Latvian, Japanese, Romanian, Hebrew.
Version ++2.9.19 8 March 2023
Fixed unexpected Hold Escape to disable StartIsBack message
Remark: Only for windows 10
(Cracked Silent Install Repack) x86