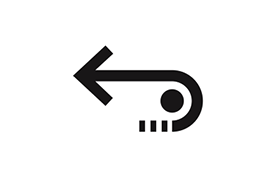 Stellar Data Recovery Technician intelligently detects critical RAID parameters and rebuilds virtual RAID to recover data from failed, broken or corrupt RAID 0, RAID 5, & RAID 6 arrays.
Recovers from lost, missing and inaccessible RAID and Windows drives
Recovers from hardware & software-based RAID without a hardware controller
Creates an image of hard drive for secure and quick data recovery
Repairs corrupt photos and videos
Recovers Data from RAID 0, 5, & 6
Stellar Data Recovery Technician software offers advanced functionality to recover data from logically corrupt or inaccessible RAID 0, 5, and 6 servers. This RAID data recovery software for Windows works without the RAID controller card. It can build virtual RAID, search deleted/lost RAID volumes, and recover data from RAW or lost RAID volumes.
Recovery through Virtual RAID Construction
The RAID recovery software uses powerful algorithms to automatically match patterns and identify the RAID parameters. It can rebuild probable RAID even if the parameters set to the RAID configuration are not known after the user selects the 'Don't know' checkbox along with specifying the possible values for Strip Size, Parity Order, and Parity Delay, etc.
Recovers Data from Lost Partition
The software also recovers data from lost or deleted Windows drive partitions and RAID volumes. If your Windows drive partition is lost or not detected by your system, use the 'Can't Find Drive' feature and restore all your data. If a RAID volume is not visible after RAID reconstruction, select the physical disk and click 'Scan' to locate and scan the desired RAID volume.
Recovers from Non-Booting Windows System
The tool creates bootable USB media to recover data from crashed Windows system that fails to boot. This advanced feature enables recovery in data loss situations when a Windows PC supporting a RAID array fails to load the operating system and doesn't boot. The bootable USB media boots the system, thus allowing to recover the data.
Recovers from Hardware & Software RAID
The RAID array recovery software recovers data from both hardware and software-based RAID arrays and RAID 0, RAID 5, and RAID 6 based NAS devices. The tool supports data recovery from hardware-based RAID servers without controller card or additional hardware and software requirements.
Recovery from Storage Drive that has Bad Sectors
Stellar Data Recovery Technician creates image hard drive that has bad sectors and recovers data by scanning the media image. Data recovery from hard drive image is faster and safer, considering that physical storage media may crash while being scanned. The software can create image of a volume or any specific region on the storage media. It can also clone disk for secure data recovery from failing RAID & Windows storage drives.
Special thanks to MrSzzs release…
(Cracked Silent Install Repack) x86 x64