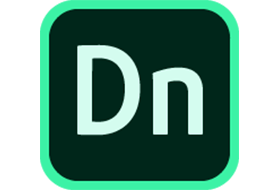 Create product mockups, brand visualizations, packaging designs, and more with easy 3D tools. With Adobe Dimension, graphic designers can compose, adjust, and render photorealistic images — all in the same app.
Help your packaging stand out on the shelf by designing your products in Dimension. In just a few steps, you'll have realistic renderings that always impress.
Add some depth. 
Whether it's a simple cereal box or a stylized wine bottle, bring your product prototype to life by composing, adjusting, and rendering 3D photorealistic images with Dimension.
Work quickly and efficiently.
Stop wasting time approximating 3D images in other design software by easily creating box and food packaging mockups in just a few steps.
Customize your packaging.
Overlay 2D decals and graphics on 3D objects to quickly mock up product packaging and communicate your design ideas to clients and coworkers.
Skip the photoshoot.
Forget organizing expensive photoshoots to get images of product packaging. Dimension lets you easily create new scene layouts and photorealistic renderings to market any product.
Light up every shot.
Dimension's lighting tools are modeled after real-world physical lighting to give you the most realistic rendering for any packaging.
Connect with the cloud.
Integration with Adobe Creative Cloud lets you sync with all your other projects. And you can get a jump start on your design with customizable, 3D Adobe Stock assets.
Minimum and recommended system requirements for Dimension
To check your system's hardware configuration in Windows 10, right-click the Windows Start button in the task bar and select System.
| | | |
| --- | --- | --- |
| | Minimum | Recommended* |
| Operating System                   | Windows 10 Anniversary Update (64-bit) – version 1607 (build 10.0.14393) or later | Windows 10 Anniversary Update (64-bit) – version 1607 (build 10.0.14393) or later |
| Processor | Intel Core i5 (2011 or newer), Intel Xeon (2011 or newer), AMD A8 or A10, or AMD Ryzen | Intel Core i7 with a frequency of 3.0GHz or higher |
| Memory | 8 GB OF RAM or more | 16 GB of RAM or more |
| Graphics card | Geforce GTX 770, Intel Iris Pro Graphics 580 or 6200, or equivalent | Geforce GTX-970 or equivalent |
| Video memory | 512 MB of dedicated VRAM | 1 GB of dedicated VRAM |
| OpenGL | OpenGL 3.2 capable system | OpenGL 3.2 capable system |
| Hard disk space               | 2.5 GB available | More than 2.5 GB for additional content |
| Display | 1024 x 768 or 1280 x 800 display | 1080p with qualified hardware-accelerated OpenGL graphics card |
* These requirements are ideal for faster performance of product functionality. 
(Cracked Repack)